About Dean Campbell
About Dean Shannon Campbell, Ph.D.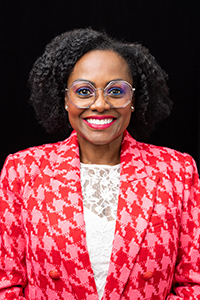 Since joining Appalachian State University in 2021 as Dean of the College of Fine & Applied Arts, Dean Shannon Campbell has led the College in embracing transdisciplinary collaborations; anti-racist, inclusive, and student-centered applied and experiential learning and practices; and community outreach and engagement. She is a passionate leader who has unified the College, inspired students to see their own potential, and supported faculty in the academic mission that is the foundation of Appalachian State University. She has been a professor of strategic communication for more than 20 years.

As Dean, Dr. Campbell leads a large, academically diverse college with nearly 200 full time faculty, 75 staff, and more than 4,000 students enrolled in programs that range from construction management to modern dance; from furniture making to public relations; and from agroecology and sustainable agriculture to commercial photography. As part of her portfolio, she also plays a leadership role in (1) a diversified teaching and research farm with a focus on sustainable agricultural practices; (2) an Army ROTC program; (3) two theatres and numerous dance studios; (3) TV studios (that produce local news); (4) a radio station; and more.

Dean Campbell has a lengthy and successful record as a higher education administrator whose mentorship, leadership, and management rest upon the foundation of education as a moral imperative and as access to education as a human right.