BOONE, NC – The Appalachian State University Department of Theatre and Dance is proud to announce their production of the English language world premiere of "A Fable for Now" by Wei Yu-Chia, as translated by Jeremy Tiang. The Taiwanese Literature Award-winning play is being staged in the Valborg Theater with performances from March 1 through 5, 2023 under the direction of T&D Professor Dr. Kin-Yan Szeto.

Dr. Szeto has organized post-show panel sessions following the March 1, 2, and 3 evening performances with different panelists each evening. The panels will feature speakers from the Office of Diversity, Office of Sustainability, Department of Geography and Planning, Department of Philosophy and Religion, Department of Sustainable Development, First Year Seminar, and Climate Stories Collaborative.

"A Fable for Now" is a satirical and allegorical fable about the present and future of the earth. It calls out all of humanity on many fronts such as climate change, loss of habitat, exploitation and captivity of animals, food production and processing, the ineffectiveness of global summits, and the increased brutality of war. Inspired by world literary classics ranging from "Aesop's Fables" to Zhuangzi's collections of anecdotes, the play showcases magical and fascinating tales of the human race hurtling towards a surreal apocalypse in the company of a combative duck, an intelligent polar bear, and an incredible panda, not to mention a fun-loving genetically modified chicken. The play is produced by special arrangement with Laertes Books.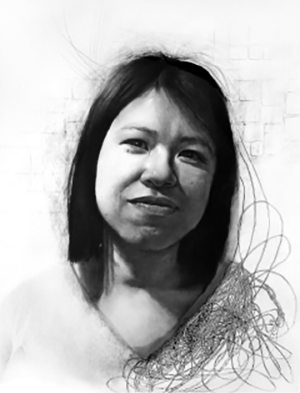 Wei Yu-Chia is a talented writer who created poetry since elementary school and fiction during middle school, Wei launched her journey into playwriting after she moved from rural Taiwan to Taipei to study at National Taiwan University.
Prior to the play's first production, Yu-Chia said, "This is a fable. It takes place a long, long time ago, or a long, long time in the future — not now, anyway, because people don't want to hear stories about now.
Apart from various humans, the story also contains speaking animals, which doesn't conform to our current circumstances—and the location can't be too nearby either. Closeness is strange. Closeness is gross. No one would listen. Closeness means no room for imagination, or beauty. So, let's choose the arctic as our setting, while adding in certain ideas that transcend the arctic..."

Dr. Szeto is the author of "The Martial Arts Cinema of the Chinese Diaspora," and her teaching and research interests include theatre, dance, film, and media studies. A productive writer, Dr. Szeto has over twenty publications. Her writings have appeared in "Oxford Bibliographies in Cinema and Media Studies," "Visual Anthropology," "Adaptation," "Critical Stages/Scènes Critiques," "Dance Chronicle," "Journal of Dance Education," "Jump Cut: A Review of Contemporary Media," "The China Quarterly," "Modern Chinese Literature and Culture," and elsewhere. She has also written for edited volumes on film and media studies.

In addition to her scholarly work, Dr. Szeto is a stage director and choreographer. She has directed more than fifteen plays, including Henrik Ibsen's "An Enemy of the People," Brian Sloan's "WTC View," Gao Xingjian's "The Other Shore," Stan Lai's "Pining in Peach Blossom Land," and Sarah Ruhl's "Eurydice." Dr. Szeto is a two-time recipient of the CFAA's Outstanding Scholarship and Creative Endeavor Award.

In her director's notes in the show's playbill, Dr. Szeto said, "Our production is about transformation. A few weeks ago, we started with a blank stage, a team of sixteen actors, a group of collaborative theater
artists and stage technicians, and a vision of how we could bring this story to life. Together, we have experienced the wonder of transformation as we worked to bring this powerful and timely tale about our planet to the stage."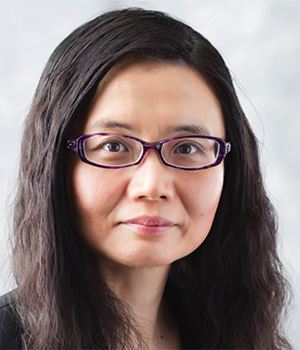 Theatre and Dance is proudly housed within the College of Fine and Applied Arts at Appalachian, one of seven departments in the college. "A Fable for Now" runs from March 1 through 5, 2023 in the Valborg Theatre at Appalachian State University, with evening performances starting at 7 p.m. and a final matinee on Sunday, March 5 beginning at 2 p.m. The Valborg Theatre is located on campus near the Belk Library and Information Commons. For parking information, see Visitor Parking. Tickets for "A Fable for Now" and all T&D mainstage productions are $10 for students, $15 for faculty/staff and $17 for adults. They may be purchased in person at the Schaefer Center for the Performing Arts, or the Valborg Theater box office during the week of the show. Audience members may also purchase tickets by either calling 800-841-ARTS (2787) or visiting Box Office | Department of Theatre and Dance.
About the Department of Theatre and Dance
The Department of Theatre and Dance is one of seven departments housed in Appalachian's College of Fine and Applied Arts. Its mission is to facilitate transformative experiences for students and the public, which cultivate
compassionate, creative, and collaborative communities through theatre and dance. The department also offers coursework for integrated learning through the arts to the general university student population. Its dynamic co-
curricular production program provides exemplary theatre and dance experiences to departmental students, the university community, and the region.

About Appalachian State University
Appalachian State University, in North Carolina's Blue Ridge Mountains, prepares students to lead purposeful lives as global citizens who understand and engage their responsibilities in creating a sustainable future for all.
The transformational Appalachian experience promotes a spirit of inclusion that brings people together in inspiring ways to acquire and create knowledge, to grow holistically, to act with passion and determination, and
embrace diversity and difference. As one of 17 campuses in the University of North Carolina system, Appalachian enrolls 20,641 students, has a low student-to-faculty ratio and offers more than 150 undergraduate and graduate majors.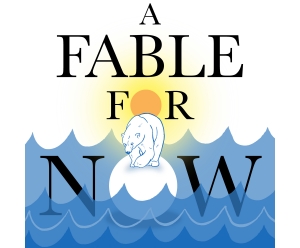 Tags: