BOONE, NC – Fresh off their recent performance at the Kennedy Center American College Theatre Festival, the Appalachian State University Department of Theatre and Dance (T&D) is proud to announce their spring 2023 season. Five separate productions will showcase the talents of students, staff, and faculty -- both onstage and behind the scenes -- with a focus on new works and regional premieres with a variety of playwrights from Asia to America to Great Britain.
Productions include a world premiere in an English-language production, a theatre for youth play based on a beloved Newbery Award-winning book, and a well-known classic by Shakespeare. In addition, original choreography by both student and faculty members, along with a dozen first-time directors making their theatrical debuts promise a variety of experiences for audience members.

Performances are scheduled from March 1 through May 7 on the stages of both Greer Studio Theatre and the Valborg Theatre. Tickets are available online through the department website at theatreanddance.appstate.edu as well by phone and in person as the Schaefer Center for the Arts box office.
"This slate represents the wide-range of production genres that our campus community has come to expect from our performance program each season," said Professor Michael Helms, Department Chair. "Quite frankly, if Appalachian's Department of Theatre and Dance didn't produce these types of events here in the High Country, who would?"
T&D is proudly housed within the College of Fine and Applied Arts at Appalachian, one of seven departments in the college. The box office numbers are 828-262-4046 or 800-841-2787 and their website may be found at www.theatreanddance.appstate.edu.
A full listing of the Department of Theatre and Dance Spring 2023 season is as follows:
A Fable for Now by Wei Yu-Chia, Translated by Jeremy Tiang
Directed by Kin-Yan Szeto
March 1 – 5 in the Valborg Theatre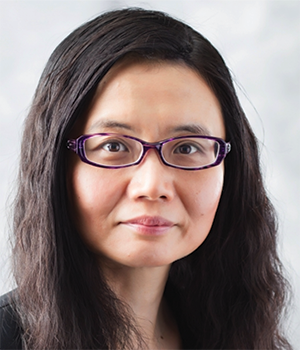 Winner of Taiwanese Literature Award, A Fable for Now is a satirical and allegorical fable about the present and future of the earth. It calls out all of humanity on many fronts such as climate change, loss of habitat, exploitation and captivity of animals, food production and processing, the ineffectiveness of global summits, and the increased brutality of war. Inspired by world literary classics ranging from Aesop's Fables to Zhuangzi's collections of anecdotes, the play, written by one of the "world's most respected dramatists" (PEN World Voices Festival), showcases magical and fascinating tales of the human race hurtling towards a surreal apocalypse in the company of a combative duck, an intelligent polar bear, and an incredible panda, not to mention a fun-loving genetically modified chicken. This will be the play's world premiere in an English-language production and is produced by special arrangement with Laertes Books.
The Hundred Dresses by Ralph Covert and G. Riley Mills
Appalachian Young People's Theatre (AYPT)
Directed by Gordon Hensley
April 14 – 16 in Greer Studio Theatre
Based on the beloved Newbery Honor Book by Eleanor Estes, The Hundred Dresses is a timeless tale that explores the bonds of friendship, bullying, and forgiveness. Wanda Petronski, a second-grader, lives way up in a shabby house in Boggins Heights, and she doesn't have any friends. Every day she wears a faded blue dress, but she tells her classmates that she has a hundred dresses at home of all fabrics and colors. Soon Maddie, Peggy, Jack, and their classmates make a game of teasing Wanda about her hundred dresses until one day she disappears from school, leaving just an empty seat where she once sat. As feelings of guilt overtake the children, Maddie and the others decide they must find out what happened to Wanda and make amends for the way they treated her.
Produced by special arrangement with the Dramatic Publishing Company of Woodstock, Illinois.
As You Like It by William Shakespeare
Directed by Derek Gagnier
April 26 – 30 in the Valborg Theatre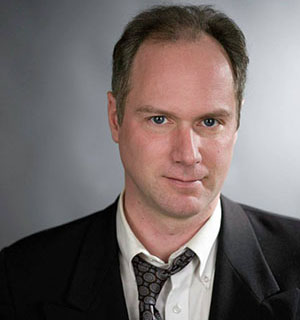 Shakespeare's 1599 comedy As You Like It follows its heroine Rosalind as she flees persecution in her uncle's court and seeks to reunite with her exiled father. She is accompanied on her journey by her loving cousin Celia, and their flamboyant jester, Touchstone. The trio disguise themselves and find safety and eventually, love, in the Forest of Arden. During their stay, all three grow in understanding of human nature as they look through the lenses of their disguises and empathize with the rustic people of the forest. The play features a variety of memorable characters including shepherds, wrestlers and, most notably, the melancholy traveler Jaques, who speaks many of Shakespeare's most famous speeches (such as "All the world's a stage..." and "too much of a good thing...").
Spring Appalachian Dance Ensemble (SADE) 2023
Coordinated by Susan Lutz
March 29 – April 2 in the Valborg Theatre
This popular concert features Appalachian faculty and students showcasing their talents in choreography and performance. Dance Studies faculty members creating original works for the program include Marianne Adams, Regina Gulick, and Lutz herself, along with a piece by Sherone Price and Khalid Abdul N'Faly Saleem with the department's Diyé African Dance and Drum Ensemble. In addition, four student choreographers will be chosen to stage new works for SADE for a total of seven original dance pieces for your enjoyment.

Spring Short Play Festival
Coordinated by Dr. Paulette Marty
May 6 – 7 in the Greer Studio Theatre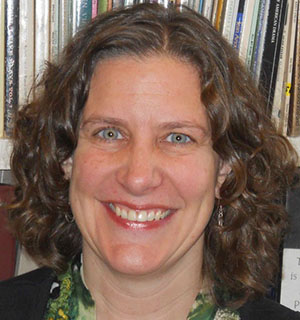 As part of a Stage Directing Techniques course, a dozen junior and senior class students will stage two evenings of short plays. These works are funny, eccentric, thought-provoking, and moving - it's a grab bag of stories each night designed to showcase the talents of students in the Department of Theatre and Dance.
###
---
About the Department of Theatre and Dance
The Department of Theatre and Dance is one of seven departments housed in Appalachian's College of Fine and Applied Arts. Its mission is to facilitate transformative experiences for students and the public, which cultivate compassionate, creative and collaborative communities through theatre and dance. The department also offers coursework for integrated learning through the arts to the general university student population. Its dynamic co-curricular production program provides exemplary theatre and dance experiences to departmental students, the university community and the region.
---
About Appalachian State University
Appalachian State University, in North Carolina's Blue Ridge Mountains, prepares students to lead purposeful lives as global citizens who understand and engage their responsibilities in creating a sustainable future for all. The transformational Appalachian experience promotes a spirit of inclusion that brings people together in inspiring ways to acquire and create knowledge, to grow holistically, to act with passion and determination, and embrace diversity and difference. As one of 17 campuses in the University of North Carolina system, Appalachian enrolls 20,641 students, has a low student-to-faculty ratio and offers more than 150 undergraduate and graduate majors.