Dr. Brooke Hofsess felt that something was missing in her work educating teachers. As a secondary school art teacher turned university professor specializing in art education, she spent the bulk of her time teaching lesson planning methods, supervising research projects and working closely with her students to ensure their success as art educators. One day it hit her as she was designing an inquiry around challenges in the classroom. The element of play—in this case, artmaking—was gone.
She decided to explore a teacher preparation curriculum that would reacquaint her students, who were also art teachers, back with their artmaking. They finished out the semester with field trips to museums, the opportunity to read novels of choice and plenty of time to reflect in their journals.
"Inspired by the challenges my students faced in contemporary art classrooms, I became interested in exploring the element of playfulness as an antidote to standardization, particularly as a spark for teacher renewal," said Hofsess, who is an assistant professor in Appalachian State University's Art Department. "K-12 art teachers often lack opportunities for high-quality, content-specific professional learning, and are left—along with the technology, music, and PE teachers—to translate professional development content aimed at core subject classroom teachers.
She also decided that she needed to reintroduce an element of play in her own work as a papermaker/book artist and signed up for a letterpress printing course. As part of the course, she committed to creating and sending postcards to her eight students once per month for the next year.
What she received in return was astonishing. The correspondence started out as any typical letter would, but the end of the year, she was receiving full-blown artwork and deeply personal stories. The project culminated with an in-person interview between Hofsess and each of her students.
"One student was ecstatic to get back to teaching after summer break," she recalls. "She had great new ideas to engage her students, and then she was given a budget of less than $1 per student for a year's worth of art supplies. She wrote back a few weeks later with a completely different tone - distraught and ready to quit."
These personal stories struck a chord with Hofsess, and ultimately led to her publishing "Unfolding Afterglow: Letters and Conversations on Teacher Renewal" this past summer. The book explores innovative and unique methods of professional learning and investigates how teachers experience renewal each year.
"I have begun to see how renewal happens as we open to ebbs and flows in life, work and play," she says, "Things aren't always linear, and sometimes it's important to loosen our hold on specific outcomes in order to allow significance in our learning to unfold with time."
Hofsess has also used what she learned through the project with her undergraduates at Appalachian. She explains that for current undergraduates, the challenges they might face as new teachers are still theoretical.
I've changed the way I teach pre-service teachers," she says. I focus on teaching arts-based research methods, which tap into student's way of being in the world as artists. This approach can help students generate interesting questions to pursue in their future classrooms.
One of the programs she piloted was "Duty as Joy", a study of professional learning communities designed to support Appalachian student teachers and recent alumni through the transition from pre-service to beginning teacher. Every Sunday for year, Hofsess posted an article, prompt, photo or other item for thought and discussion to a group Tumblr. Students were welcome to respond on their own time, and the group met for occasional brunches to discuss challenges and triumphs in the classroom and to make art together.
Programs and initiatives like this are tremendously helpful in preparing students for the working world, where as new art teachers, they may face budget shortages for supplies, limited professional development activities and a small, if nonexistent, support network of other art teachers at their school. Knowing how to channel their way of being as an artist will help ease the transition and provide tools and methods for their own renewal.
And, since she's integrated some of these changes to her curriculum, student participation in the professional conferences, including the National Art Education Association annual conference has skyrocketed.
"We have significant representation every year," Hofsess shared. "Selected through a rigorous peer review of proposals, our students present their research projects in a roundtable discussion format – it's wonderful!"
Art at Appalachian State University
The Department of Art at Appalachian State University prepares students to explore art, identity, expression and creative problem solving while challenging them to go beyond their previous limits by discovering new connections to culture.
The department offers degrees in art and visual culture, art education, graphic design, studio art, commercial photography and graphic arts and imaging technology, with minors in art history, studio art, commercial photography and graphic arts and imaging technology.
The Department of Art is one of seven departments housed in the College of Fine and Applied Arts. To learn more, visit art.appstate.edu.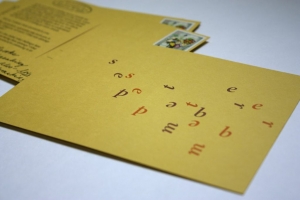 Tags: