Assistant Professor of Sustainable Development Brian Burke first learned about the field of environmental anthropology from a visiting professor in a high school class. When he heard the professor talk about linkages between environment, culture and economic justice, he was hooked. Burke's current project focuses on the study of community mobilization around environmental and ecological issues in southern Appalachia. This research focuses on what Burke calls "local theories of environmental change." Funded by a two-year National Science Foundation grant, Burke and Dr. Meredith Welch-Devine at the University of Georgia will investigate how individuals frame their knowledge of global climate change within their communities in a study titled "Understanding Lay Theories of Environmental Change, Climate Change and Adaption in Southern Appalachia." Burke and Welch will ask the community members about environmental changes they have observed over time and what they believe to be the causes of those changes.
"We hear so much about environmental science and problems experts identify," Burke says, "but there are people in this region with generations of observations that might not be captured by scientists and concerns that may not be captured by mainstream environmentalists. The goal of this project is to draw those out."
The researchers will conduct life history interviews with the goal of informing the work of scientists, creating opportunities for non-scientists to help shape the research agenda of scientists and encouraging a more inclusive conversation about the future of the southern Appalachian environment.
Burke earned his Ph.D. in environmental anthropology from the University of Arizona and held a post-doctoral research fellowship with the Coweeta Listening Project at the University of Georgia and the Coweeta Long Term Ecological Research (LTER) program before joining Appalachian State University in 2014. His research focuses on movements for social justice, environmental sustainability and solidarity economies by investigating the movements' ethical visions, strategies and challenges.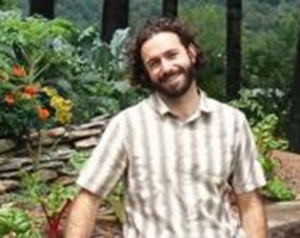 Tags: