The Smith Gallery will host "The Sharing Project" and "On Tyranny: Twenty Lessons from the Twentieth Century," September 1-October 27. An opening reception for both exhibits will be held from 5-6:30 p.m. on September 1 in the Smith Gallery, which is located in the lobby of the Schaefer Center.
"The Sharing Project," a multimedia documentary installation by Winston-Salem artist Joel Tauber, grapples with questions of how and why we share in the context of family and political life. The project features a set of fourteen paired videos that present challenging episodes from the artist's life as a parent teaching his young son about the social virtues and limits of sharing.
Tauber underscores the complex nature of sharing by including a diverse array of expert opinions from fields ranging from history, anthropology, education, political science, and philosophy.
The final component of the installation is a community sculpture that will evolve as visitors contribute toys, tools and other domestic items. At the close of the exhibition, all items collected will be redistributed through a community sharing event. All who attend the opening on September 1 are encouraged to bring something from their own homes to help create the foundation for the sculpture.
"On Tyranny" is a set of broadsheet posters based on Yale University Professor and Historian Timothy Snyder's book "On Tyranny: Twenty Lessons from the Twentieth Century." The posters, which take on topics ranging from the degradation of language and meaning and the normalizing of incivility and violence, to attacks on truth and the erosion of institutions, were designed by Kinsington University students and the book's publisher, Vintage.
This is the first stateside exhibit of the posters, which were first displayed as a public art installation on the streets of London and were designed to amplify Snyder's words by giving them visual impact. His text and its poster campaign offer a set of ideas for how we can preserve our freedoms and address issues of social inequality in uncertain times. The exhibition is part of a set of book related events sponsored by the university's Humanities Council, which will bring Snyder to campus in late September to deliver a free public lecture.
About the Smith Gallery
Located in the Schaefer Center for the Performing Arts, the Smith Gallery provides opportunities for direct engagement with contemporary works of art and design for students, faculty and community members of Appalachian State University. The Gallery, which is part of the Department of Art in the College of Fine and Applied Arts, presents original and traveling exhibitions, features works by faculty and students and enriches its programmatic offerings through collaborative projects. The Gallery actively involves students in its exhibitions and programming by serving as a site for honing curatorial, presentation and installation abilities.
About the Department of Art
One of seven departments housed in the College of Fine and Applied Arts, the Department of Art at Appalachian State University prepares students to explore art, identity, expression and creative problem-solving while challenging them to go beyond their previous limits by discovering new connections to culture. The department offers degrees in art and visual culture, art education, graphic design, studio art, commercial photography and graphic arts and imaging technology, with minors in art history, studio art, commercial photography and graphic arts and imaging technology.
About Appalachian State University
Appalachian State University, in North Carolina's Blue Ridge Mountains, prepares students to lead purposeful lives as global citizens who understand and engage their responsibilities in creating a sustainable future for all. The transformational Appalachian experience promotes a spirit of inclusion that brings people together in inspiring ways to acquire and create knowledge, to grow holistically, to act with passion and determination, and embrace diversity and difference. As one of 17 campuses in the University of North Carolina system, Appalachian enrolls about 18,000 students, has a low student-to-faculty ratio and offers more than 150 undergraduate and graduate majors.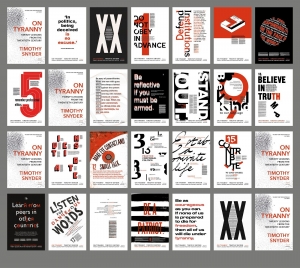 Tags: