A unique living arrangement, facilitated by Appalachian State University's Housing Division, is providing both students and faculty the opportunity to broaden their perspectives outside of the classroom. As a member of the university's Faculty-In-Residence (FIR) program Dr. Thomas Mueller has spent many of the last several years living in on-campus residence halls.
"Many professors are not involved with students outside the classroom," said Mueller, who is an associate professor in the Department of Communication. "Relating in a residential life setting adds a unique perspective to how students navigate their lives and academic studies. So that's the differentiation of Faculty in Residence, it puts you in a different place."
According to Appalachian's University Housing website, the program provides an opportunity for students and faculty to interact outside the classroom. The experience is designed to give professors a new perspective and an in-depth understanding of the college experience of on-campus residents
Professors who participate in the FIR program help with move-in day, hold events, offer service opportunities and more in order to get to know their student residents and to foster the student-teacher relationship.
Mueller is currently one of three Appalachian faculty members participating in the FIR program He lives in Hoey Hall, where he supervises the Active Learning Residence Life Community (RLC). Mueller founded this community in 2010 and it continues to be one of the university's most in- demand RLCs.
The Active Learning RLC focuses on promoting healthy a lifestyle by planning hikes, facilitating healthy cooking, hosting yoga and much more. Both first-year and returning students can apply to be a part of this community or the other 16 Learning Communities hosted by University Housing.
"It keeps me closer to the student body and understanding students as they come into university and that is rare," said Mueller. "I always want to model what a good, approachable faculty would be."
By Ashley Baugh and Caroline Lubinsky
About the Department of Communication
One of seven departments housed in the College of Fine and Applied Arts, the Department of Communicationat Appalachian State University focuses on preparing students to succeed in the varied fields within the communication industry. The department offers five majors – advertising, communication studies, electronic media/broadcasting, journalism and public relations – and a minor in communication studies. Graduates work in a wide range of positions in media, corporate, agency, government and nonprofit organizations.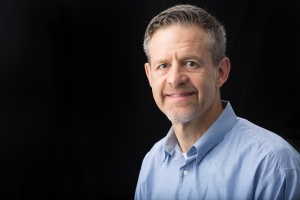 Tags: