As the Chair of the Department of Applied Design, Brian Davies is responsible for overseeing the faculty, staff, programming, curriculum, and overall student success of his department. Additionally, he recently assisted in the comprehensive task of achieving renewed accreditation for the Interior Design Program from CIDA (Council for Interior Design Accreditation) for the third consecutive time, earning a designation of "no weaknesses." While balancing his plethora of responsibilities, he came across a scholarship opportunity that seemed to be a perfect fit for Junior, Lillian Garcia, so he sent her a note with a link to the 2023 WithIt Foundation Scholarship application and encouraged her to apply.
Lillian submitted her application in February and received the notification in May that she was selected as a recipient of the 2023 WithIt Foundation Scholarship. She will receive $2,000 towards her tuition which will be paid directly to Appalachian State University. In addition, she will receive a complimentary student membership in WithIt (Women's Leadership Development Network), a mentor in the Interior Design field, as well as assistance in securing an on-site internship at a furniture-related business. Finally, she received paid tuition for the 2023 WithIt Professional Conference at The Westin Poinsett in Greenville, South Carolina, including her accommodations and transportation.
Initially, Lillian planned to study Environmental Science at App State after graduating with her Associate's Degree from another college. She recalls having friends who took classes in Katherine Harper Hall which piqued her interest in Applied Design, as she spent considerable time there. She also grew up helping her grandparents complete historical home renovations which she enjoyed very much. After only one semester in Environmental Science, she changed majors to Interior Design and hasn't looked back since. Lillian took summer courses to catch up on the requirements for the vigorous AD program. She is also minoring in Entrepreneurship and Art History.
As part of the WithIt Foundation Scholarship, Lillian attended the women-led professional conference of approximately 250 individuals. It centered around the home furnishings industry and was highlighted by women speakers, workshops, and networking events. She notes that "Interior Design feels like a small and welcoming community within the industry." She was introduced to recruiters, successful professionals, and a variety of new connections. Looking ahead, she plans to keep her options open, complete another internship, and is considering commercial firms for her first career adventure.
Lillian, we are so proud of you!
About the Department of Applied Design
One of seven departments housed in the College of Fine and Applied Arts, the Department of Applied Design at Appalachian State University fosters excellence in design education, design research, and professional placement. The department balances theoretical and pragmatic approaches while exploring an awareness of impact through design decisions on the global community. Faculty focus on a holistic approach to creative problem-solving by integrating sustainability and ethical responsibility in teaching and practice. The department offers bachelor's degrees in apparel design and merchandising, industrial design, and interior design.
About the College of Fine and Applied Arts
Appalachian State University's College of Fine and Applied Arts is a dynamic and innovative group of seven academic departments, bringing together a variety of perspectives, experiences, and real-world education to provide unique opportunities for student success. The college has more than 3,500 undergraduate and graduate majors. Its departments are Applied Design, Art, Communication, Military Science and Leadership, Sustainable Development, Sustainable Technology and the Built Environment, and Theatre and Dance. Learn more at https://faa.appstate.edu.

About Appalachian State University
As the premier public undergraduate institution in the state of North Carolina, Appalachian State University prepares students to lead purposeful lives as global citizens who understand and engage their responsibilities in creating a sustainable future for all. The Appalachian Experience promotes a spirit of inclusion that brings people together in inspiring ways to acquire and create knowledge, grow holistically, act with passion and determination, and embrace diversity and difference. Located in the Blue Ridge Mountains, Appalachian is one of 17 campuses in the University of North Carolina System. Appalachian enrolls nearly 21,000 students, has a low student-to-faculty ratio, and offers more than 150 undergraduate and graduate majors.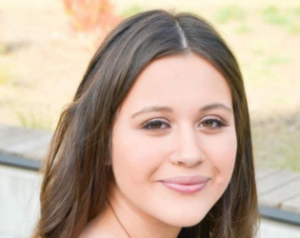 Tags: