Through the All We Can Save Project, an organization that has grown out of the incredible response to a 2020 book of the same name focused on climate leadership and action, the 'Climate Wayfinding' program is an "immersive experience for people who are looking to find clarity on their climate journeys, and do it all in community" (allwecansave.earth, 2023). Laura England, from the Department of Sustainable Development, was one of only 15 university faculty/ staff from around the country selected to be a part of this 4-day workshop focused on supporting climate leaders.
Laura is a Practitioner in Residence with the Department of Sustainable Development and has taught environmental and sustainability science, ecology, freshwater ecosystems, watershed science, environmental and sustainability education, and more. She joined Appalachian State University in 2010 after seven years as an outreach professional in the nonprofit sector. She has played a leadership role in long-term efforts to expand climate literacy education at Appalachian.
Appalachian State has selected "Climate Literacy and Response-Ability: Cultivating Resilient and Just Communities" as the proposed topic for its next Quality Enhancement Plan (QEP), which runs from 2024-2029. With a climate literacy QEP, App State can develop and implement transformational, justice-centered climate curricula that prepare every graduate to contribute to climate solutions in their professions and communities.
She reports that she's "excited to bring the Climate Wayfinding framework to App State's campus in the coming semesters!"
About the Goodnight Family Department of Sustainable Development
One of seven departments housed in the College of Fine and Applied Arts, the Goodnight Family Department of Sustainable Development at Appalachian State University prepares students to thoughtfully analyze human development while focusing on the applied practice of pursuing transformative, community-driven development with concentrations in agroecology and sustainable agriculture; community, regional and global development; and environmental studies; a Bachelor of Arts in sustainable development with a concentration in environmental studies; and a minor in sustainable development.
About the College of Fine and Applied Arts
Appalachian State University's College of Fine and Applied Arts is a dynamic and innovative group of seven academic departments, bringing together a variety of perspectives, experiences, and real-world education to provide unique opportunities for student success. The college has more than 3,500 undergraduate and graduate majors. Its departments are Applied Design, Art, Communication, Military Science and Leadership, Sustainable Development, Sustainable Technology and the Built Environment, and Theatre and Dance. Learn more at https://faa.appstate.edu.

About Appalachian State University
As the premier public undergraduate institution in the Southeast, Appalachian State University prepares students to lead purposeful lives as global citizens who understand and engage their responsibilities in creating a sustainable future for all. The Appalachian Experience promotes a spirit of inclusion that brings people together in inspiring ways to acquire and create knowledge, to grow holistically, act with passion and determination, and embrace diversity and difference. Located in the Blue Ridge Mountains, Appalachian is one of 17 campuses in the University of North Carolina System. Appalachian enrolls nearly 21,000 students, has a low student-to-faculty ratio, and offers more than 150 undergraduate and graduate majors.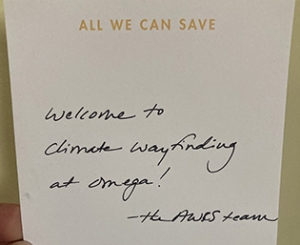 Tags: