Performer, choreographer, lecturer and researcher Heike Salzer is world renowned, especially for her work in the art of screendance. Hailing from Germany, the artist has lived and worked in countries across the globe. She has collaborated with international artists on projects that have been featured in festivals and venues such as the International Videodance Festival Burgundy (France), the Athens Video Dance Project (Greece), the ATLAS Institute (United States), and many more. In addition, Salzer is the co-founder of her own screendance company, WECreate, and a respected academic, currently serving as senior lecturer in dance professional practice at the University of Roehampton in London.
During the month of March, Salzer completed a two-week residency as a guest artist with Appalachian State University's Department of Theatre and Dance. While threrehe set original choreography on students for the Spring Appalachian Dance Ensemble (SADE) running March 20–24. Salzer agreed to answer some questions about her experience at Appalachian and her career.
What has been your experience with the students here at Appalachian?
Salzer: I've really enjoyed working with the students. They are engaged and motivated to try different things, especially the group I'm working with. It's been really interesting to see how they deal with the tasks that I'm giving them and the material they come up with.
You've worked in places all over the world, from Iceland, to France, to Germany. Is there anything about working and teaching here at Appalachian that makes it unique?
Salzer: I actually think that any place you go, the culture is just a little bit different. Therefore, it's unique just by slight differences in the way people communicate, even in the way they communicate with their bodies and, of course, the training that they've had. I just thought that the students here were really open and welcoming and they seem to have a great joy in dancing. No matter which class I worked with, I always felt that there was a really lovely spirit in the room of "we're going to work hard, but also enjoy it." That's really interesting and special to see.
One of your key research interests is screendance, the experimental and interdisciplinary discipline of choreography and filmmaking. Why is this topic such an interest to you?
Salzer: Screendance is the fusion of cinematography and choreography. These two genres are working together to create a new genre. What I love about screendance is that most of the time it takes place on location. I'm a nomadic artist: I like traveling and exploring landscapes and environments with my body, using embodied research methods to engage with landscapes, and mapping and sensing the world via my body. Screendance is a way to capture that. I try to get a sense of that experience of exploration that I have on a site by filming it and filming my body in that site, and then using the rhythm of that site to inform the rhythm of my edit on the screen. I hope to capture a little bit of the essence of that location and then bring that to an audience. And because it's a film, it can travel far and wide. I also love the choreographic aspect of editing. It allows me to choreograph alone in my room without ten bodies in the space. But I also do the combination of live performance and projection. I like to bring the screendance aspect as a stage design aspect into my performance.
And you have a screendance company called WECreate. What kind of work does the company do?
Salzer: At WECreate, I work with Ana Baer, a Mexican-American artist based in Texas. We met a few years ago and started to collaborate. The "WE" in "WECreate" stands for "west" and "east" because we come from two different continents. We work together in a shared directorship and we work with other artists ranging from fashion designers, costume designers, other dancers, and composers. We both film and we both edit. Because we come from two different continents, it's kind of a transatlantic partnership, so it's interesting to work long distance with each other. And screendance — that's why I love it as well — makes it possible. You just need to meet for a day or a week to produce footage and then you can go away and continue collaborating.
You've also taught in places all over the world. Something I find really interesting is that your teaching focuses on the concept of "empowerment." How do your participants become empowered through your teaching?
Salzer: I have an education as a gymnastic body therapist. In the 1920s, there was a movement in Europe of women who were getting rid of the corset and exploring ways in which they could become independent. They created a movement practice which was connecting the body and the mind. In a way, if your alignment isn't well, you probably also don't feel so well. But by changing that, your mind can change as well. I think that influences my whole practice in dance. It's a lot about sensing from the inside – not about how something looks aesthetically, but sensing a movement. It's about authenticity and being human. And it's about finding solutions for yourself and having the tools to be able to find solutions for yourself. Traditionally, some dance has been taught more dictatorial in terms of copying movement. For me, of course I give material to the dancers, but they need to find how that works for their body and their constitution. And that's the idea of empowerment: I'm not saying things have to happen in a particular way, I'm offering some material and asking, what do you want to do with this and how do you want to take it further?
You currently work at the University of Roehampton in London. What topics do you teach there?
Salzer: I teach dance practice and screendance, of course. I also teach post-graduate courses. There's a teaching module called Mediated Choreography which looks into how choreography can be mediated in all kinds of environments. Can there be a choreography on Instagram by just still images, for example. We're also starting a new degree at the University of Roehampton, an M.F.A. in Dance and Body Practice. I'm going to convene that degree, which is focused on different dance practices, facilitation, teaching and leadership. We are interested in that M.F.A. for students to explore how their practice can create a social impact in the world.
As SADE's guest artist, will you be setting a piece that you've already created on our students, or is it a new work?
Salzer: It's completely new work. First, I'm really interested in working with the dancers together to develop material, to let the work evolve through the communication that we have with each other in the time that we spend together in the studio. Second, I also tend to make work about things that I'm currently thinking about or have been touched by. So therefore, each time I go somewhere else, something else will have happened and I enjoy making art about that.
What can audiences expect to see from the piece?
Salzer: There's no screendance involved. It will be a live piece with eight dancers. I'm hoping that the audience will see the piece and that it leaves an impression on them, and that they will see people as humans onstage.
More information about Heike Salzer and her work can be found on her website, http://www.salts.nl/
By Glenn Ramey
About the Production
The Spring Appalachian Dance Ensemble can be seen in the Valborg Theatre on March 20 – 23 at 7 p.m. and on March 24 at 2 p.m. The Valborg Theatre is located on campus at the north side of Chapell Wilson Hall on Howard Street in Boone. The entrance faces the back of the Turchin Center for the Visual Arts on King Street. Parking is available after 5 p.m. on campus in faculty/staff lots and after 5:30 p.m. in the College Street parking deck near Belk Library and Information Commons. Tickets are $10 for students and $17 for adults. For information about purchasing tickets, call the Schaefer Center box office toll free at (800) 841-2787, locally at (828) 262-4046, visit the box office in person between the hours of 9 a.m. and 5 p.m. on any weekday, or go online to theschaefercenter.org/tickets.
About the Department of Theatre and Dance
The Department of Theatre and Dance is one of seven departments housed in Appalachian's College of Fine and Applied Arts. Its mission is to facilitate transformative experiences for students and the public, which cultivate compassionate, creative and collaborative communities through theatre and dance. The department also offers coursework for integrated learning through the arts to the general university student population. Its dynamic co-curricular production program provides exemplary theatre and dance experiences to departmental students, the university community and the region.
About Appalachian State University
Appalachian State University, in North Carolina's Blue Ridge Mountains, prepares students to lead purposeful lives as global citizens who understand and engage their responsibilities in creating a sustainable future for all. The transformational Appalachian experience promotes a spirit of inclusion that brings people together in inspiring ways to acquire and create knowledge, to grow holistically, to act with passion and determination, and embrace diversity and difference. As one of 17 campuses in the University of North Carolina system, Appalachian enrolls about 19,000 students, has a low student-to-faculty ratio and offers more than 150 undergraduate and graduate majors.
###
Media Contact:
Kevin Warner
828-262-7323
warnerks@appstate.edu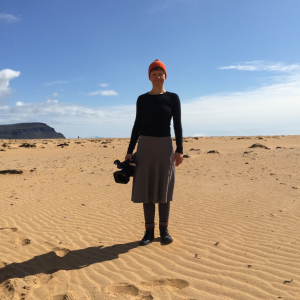 Tags: