Emma Morris, a senior interior design major from Charlotte, has been awarded the inaugural Jane S. Harb Scholarship through Appalachian State University's Department of Applied Design. The scholarship was established by Trey and Jonathan Harb to honor their late mother, and is designed to support an outstanding student participating in a hands-on learning experience.
Morris, who will graduate in May, discovered her love of design in high school. Coming from a family of creatives, she ultimately chose Appalachian's interior design program as a way to express her creativity while interacting with others.
As the inaugural Harb Scholarship recipient, Morris was able to spend more time focusing on design projects and immersing herself in hands-on experiences. One of those experiences was the Planning and Visual Education (PAVE) Foundation's student design competition, where she took home top honors for her work in November 2017.
"With PAVE offering prize money, international recognition, and incredible networking opportunities, it was important to me to give it my all," said Morris. "The Harb scholarship allowed me to take on a smaller work load at my restaurant job and allowed me to focus on why I am really here — to be a student — and I am so thankful for that."
According to Alex Poorman, associate professor of interior design, Morris was the ideal candidate for the Harb scholarship.
"Emma's continued efforts in the studio, excellence in design project execution and involvement as a program ambassador, a student club officer and an advocate for students in the program earned her the recognition and award," he said. "Dr. Harb would be pleased knowing Emma is the first recipient of the scholarship established in her name."
Trey Harb was also pleased to see the first scholarship awarded this spring, and feels that the honor cements his mother's legacy at Appalachian.
"She always put her students front and center," he said. "She felt that hands-on work was essential to their career readiness. Ensuring her students' success was her life's work."
About the Department of Applied Design
One of seven departments housed in the College of Fine and Applied Arts, the Department Applied Design at Appalachian State University fosters excellence in design education, design research and professional placement. The department balances theoretical and pragmatic approaches while exploring an awareness of impact through design decisions on the global community. Faculty focus on a holistic approach to creative problem-solving by integrating sustainability and ethical responsibility in teaching and practice. The department offers bachelor's degrees in apparel design and merchandising, industrial design and interior design.
About Appalachian State University
Appalachian State University, in North Carolina's Blue Ridge Mountains, prepares students to lead purposeful lives as global citizens who understand and engage their responsibilities in creating a sustainable future for all. The transformational Appalachian experience promotes a spirit of inclusion that brings people together in inspiring ways to acquire and create knowledge, to grow holistically, to act with passion and determination, and embrace diversity and difference. As one of 17 campuses in the University of North Carolina system, Appalachian enrolls about 19,000 students, has a low student-to-faculty ratio and offers more than 150 undergraduate and graduate majors.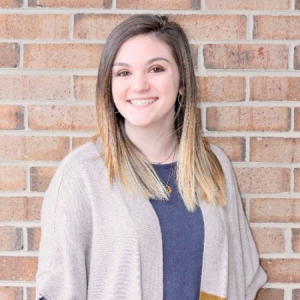 Tags: