Luke Walling, founder of Temprano Techvestors in Newton, North Carolina, has established two new funds to support the Appalachian State University Art Department. The Cathy Parlier Walling Visiting Artist Endowment will honor the memory of his late mother, a 1978 graduate, life-long painter and clay artist and who resided in Sherrills Ford, North Carolina. Ms. Walling passed away in January 2014 following a 10-year battle with Leukemia. Additionally, Walling has provided support for the new Wey Hall Renovation Fund with the goal of raising $1 million to improve the current facilities.
The endowment will support the Department of Art's visiting lecture series and the renovation of a large portion of Wey Hall into an open display and gallery space housing student art and a senior studio area. The renovation fund will support improving existing classrooms and office space, creating flexible work areas and providing cutting edge equipment for faculty and students.
"One element we've never been able to provide is an adequate critique space for our students," commented Clif Meador, chair of the Art Department. "An exhibition space is an important aspect of art education, and a gallery built to professional standards will be transformative in our students' experience."
The endowment will also ensure that all students have the opportunity to experience the benefits of art in their daily lives. Walling understood the power of art to encourage creative thinking and problem-solving in every facet of life, and credited Appalachian's Art Department for cultivating this belief in her. This belief has been carried forward by her family as well.
"Art played a large part in my childhood," recalled Luke Walling. "Despite my mother being a tremendously talented artist, I didn't inherit that talent. She helped me understand how to see things in unique ways and creatively think and solve problems in ways I would not have thought otherwise possible. Through art and her encouragement, I became a successful entrepreneur and businessman."
Cathy Walling was passionate about sharing her creations with everyone, and in many ways, her art was designed for that purpose. She recognized the beauty in life and captured this beauty both visually and functionally through creations such as her blue-lace pattern pottery.
To support the Department of Art through the Cathy P. Walling Visiting Artist Endowment or Wey Hall Renovation Fund, visit http://art.appstate.edu/giving.php.
About the Department of Art
One of seven departments housed in the College of Fine and Applied Arts, the Department of Art at Appalachian State University prepares students to explore art, identity, expression and creative problem-solving while challenging them to go beyond their previous limits by discovering new connections to culture. The department offers degrees in art and visual culture, art education, graphic design, studio art, commercial photography and graphic arts and imaging technology, with minors in art history, studio art, commercial photography and graphic arts and imaging technology.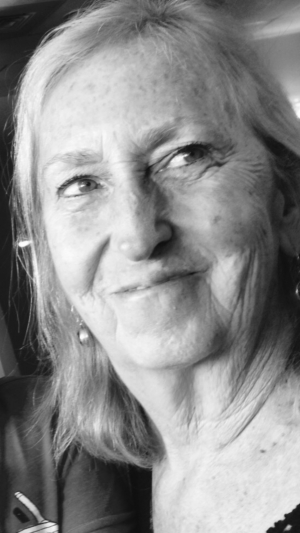 Tags: