Last spring, Liz Waters, now an Appalachian State University alumna from Cary, NC competed in the Paperboard Packaging Alliance (PPA) Student Design Challenge to design an interactive package for a fitness tracker that can be reused to store the product and allows customers to try it on, finishing the challenge as runner-up.
Liz worked on the project for her capstone, Product Design Studio IV, and chose to spend her last semester working on this project after her participation in a sponsored studio with WestRock© the previous Fall. This experience exposed Liz to the vast field of Packaging Design. During the sponsored studio Liz and her Partner Berkley Wilcox were awarded for their innovative beverage packaging solution.
Waters's final design provided security and allowed the potential buyer to test out the product and kept the packaging material to a minimum. In review of the entries the judges noted, "(the) Simple design allows the consumer to get interactive with the product and is cost effective."
In working through the design process for the project, Waters created countless designs and tested each one with a series of sketch models. The first round of sketch models were hand cut from paper, while later versions used paperboard and were cut on an automated table. The automated process allowed for quicker adjustments after each round of feedback.
In addition to the product packaging, students were challenged to create a point of purchase display for their new design. Liz created a box that worked to protect the product during shipping and converted into a tiered stand to create better visual flow while displayed in the store.
This past September, Assistant Professor and faculty mentor Michael Rall attended PackExpo in Las Vegas where the Paperboard Packaging Alliance held their annual award luncheon. In attendance were guest judges, Nancy Battaglini, senior packaging engineer at Amy's Kitchen and Cameron Fasola, packaging engineer at Fitbit in San Francisco, California.
During the ceremony, the judges commented on Liz's work, "Very unique feature to take package and wrap around the wrist." Again the judges commended her work and efforts, in a competition that is routinely entered by teams of four and five, Elizabeth completed the work as an individual entry and rose to the top to finish as a runner-up.
About the Department of Applied Design
One of seven departments housed in the College of Fine and Applied Arts, the Department Applied Design at Appalachian State University fosters excellence in design education, design research and professional placement. The department balances theoretical and pragmatic approaches while exploring an awareness of impact through design decisions on the global community. Faculty focus on a holistic approach to creative problem-solving by integrating sustainability and ethical responsibility in teaching and practice. The department offers bachelor's degrees in apparel design and merchandising, industrial design and interior design.
About Appalachian State University
Appalachian State University, in North Carolina's Blue Ridge Mountains, prepares students to lead purposeful lives as global citizens who understand and engage their responsibilities in creating a sustainable future for all. The transformational Appalachian experience promotes a spirit of inclusion that brings people together in inspiring ways to acquire and create knowledge, to grow holistically, to act with passion and determination, and embrace diversity and difference. As one of 17 campuses in the University of North Carolina system, Appalachian enrolls about 18,000 students, has a low student-to- faculty ratio and offers more than 150 undergraduate and graduate majors
About Paperboard Packaging Alliance
The Paperboard Packaging Alliance (PPA) is a joint initiative of the American Forest & Paper Association and the Paperboard Packaging Council. The mission is to promote the benefits of paperboard packaging and products to influence preference for these materials in packaging design and selection.
The PPA's main objectives are to:
Plan and conduct the annual Student Design Challenge to promote innovative paperboard packaging design and encourage college students in design, graphic arts and engineering programs to pursue careers in the paper-based packaging industry.
Provide tools and resources to support paperboard packaging promotional programs.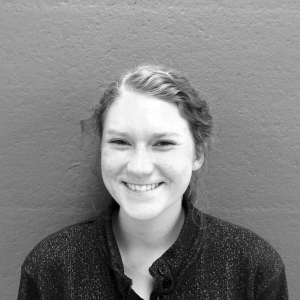 Tags: