Appalachian Brings a Positive Altitude to the High Country!

BOONE, NC - The Appalachian State University Department of Theatre and Dance is proud to announce a dynamic line-up of diverse programming for their fall 2023 season with four major productions highlighting the talents of students, staff, and faculty... both on and off the stage. Performances are scheduled from September through November this fall in various outdoor locations across campus and on the stage of the Valborg Theatre. Tickets are available for all 17 shows online through the department website at theatreanddance.appstate.edu, as well by phone or in person at the Schaefer Center for the Arts box office.

"This year, we've carefully chosen productions that are both highly entertaining and deeply relevant in today's world, and I'm looking forward to our program bringing these performances to the High Country," said Professor Michael Helms, Department Chair.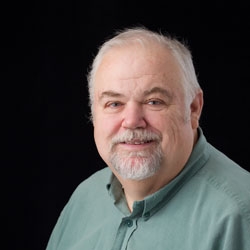 Local audiences and visitors to the area can anticipate both continuing the traditions of seasons past as well as fresh, original, and contemporary artistic productions onstage. "These productions invite our patrons to explore complex relationships with our families and our society in new and thought-provoking ways," continues Helms. "It features plays written within the last decade, both representing diverse backgrounds and perspectives."

Helms highlighted a half-dozen new works being premiered during the Fall Appalachian Dance Ensemble. He also noted the annual First Year Showcase, which celebrates the talent of incoming students just now entering the award-winning program.
---
Note that evening curtain times are 6 p.m. for the First Year Showcase, and 7 p.m. for all other productions with Sunday matinees starting at 2 p.m.

---
A full listing of the Department of Theatre and Dance Fall 2023 season is as follows:

What We Carry: First Year Showcase
September 28 – 30, 2023
Various Outdoor Locations on Campus
Coordinated by Marianne Adams and Dr. Gina Grandi
Students $7, Adults $12

First Year Showcase connects first-year and transfer students with upper-level classmen and faculty/staff in our program. Together, they create and devise a new artistic community, an inclusive production incorporating anyone who wants to be involved. Open to all students who are interested in majoring or minoring in any of the department's six degree concentrations, this year's theme will gather inspiration from "Suitcases, and all that they evoke!" Appalachian students are responsible for the creation and performance of the show, which this year will utilize outdoor campus spaces to create site-specific performance works. Audience members will enjoy guided walks departing from the Greer Studio Theatre to view each of the dances and theatre vignettes in various locations around campus.

"Rules for Living"
by Sam Holcroft
October 4 - 8, 2023
Valborg Theatre
Directed by Derek Gagnier
Students $10, Faculty/Staff $15, Adults $17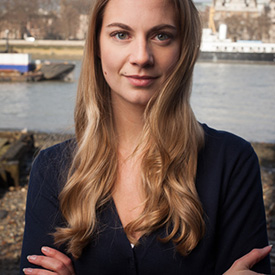 Photo by: SoundCloud

"Rules for Living" is a dark comedy about family dysfunction and societal norms by playwright Sam Holcroft. The author explores coping with family dynamics and social constructs that limit behaviors through cognitive therapy. The play follows a family preparing for Christmas lunch and tensions begin to rise as they deal with family issues. Each movement, gesture, or voice is dictated over by the play's set of "rules" which the actors must follow to function correctly in Holcroft's world. "Rules for Living" is presented by arrangement with Casarotto Ramsay & Associates, London.

"Passage"
By Christopher Chen
November 1 – 5, 2023
Valborg Theatre
Directed by Dr. Ray Miller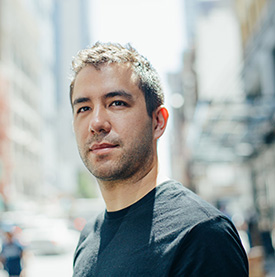 "Passage" is a play that revolves around the question: Can citizens from Country X really be friends with citizens from Country Y? In a world that is increasingly smaller in which countries and cultures can easily misunderstand one another, can we ever learn to really know each other and to cooperate on major issues like climate change and nuclear proliferation? The characters in this play – try as they might – find it increasingly difficult to jump that hurdle of mutual understanding. "Passage" is presented by arrangement with Dramatists Play Service, Inc. www.dramatists.com.

Fall Appalachian Dance Ensemble
November 15-19, 2023
Valborg Theatre
Coordinated by Sherone Price
Students $10, Faculty/Staff $15, Adults $17

The Fall Appalachian Dance Ensemble (FADE) is a popular semi-annual concert featuring Appalachian faculty and students showcasing their talents in choreography and performance. The 2023 FADE includes original choreography by Dance Studies faculty members Sherone Price, Kevin Warner, and Chris Yon. Student choreographers creating new works for each program will be announced at a later date. As many as eight different pieces will be performed each night of the concert.
---
Note that evening curtain times are 6 p.m. for the First Year Showcase, and 7 p.m. for all other productions with Sunday matinees starting at 2 p.m.

---
Authored by the students enrolled in Appalachian State University's THR3445, Fall 2023

About the Department of Theatre and Dance
One of seven departments housed in the College of Fine and Applied Arts, the Department of Theatre and Dance's mission is to facilitate transformative experiences for students and the public, which cultivate compassionate, creative, and collaborative communities through theatre and dance. The department also offers coursework for integrated learning through the arts to the general university student population. Its dynamic co-curricular production program provides exemplary theatre and dance experiences to departmental students, the university community, and the region. www.theatreanddance.appstate.edu

About the College of Fine and Applied Arts
Appalachian State University's College of Fine and Applied Arts is a dynamic and innovative group of seven academic departments, bringing together a variety of perspectives, experiences, and real-world education to provide unique opportunities for student success. The college has more than 3,500 undergraduate and graduate majors. Its departments are Applied Design, Art, Communication, Military Science and Leadership, Sustainable Development, Sustainable Technology and the Built Environment, and Theatre and Dance. Learn more at https://cfaa.appstate.edu.

About Appalachian State University
As the premier public undergraduate institution in the Southeast, Appalachian State University prepares students to lead purposeful lives as global citizens who understand and engage their responsibilities in creating a sustainable future for all. The Appalachian Experience promotes a
spirit of inclusion that brings people together in inspiring ways to acquire and create knowledge, to grow holistically, to act with passion and determination, and to embrace diversity and difference. Located in the Blue Ridge Mountains, Appalachian is one of 17 campuses in the University of North Carolina System. Appalachian enrolls nearly 21,000 students, has a low student-to-faculty ratio, and offers more than 150 undergraduate and graduate majors.
###
Performance Photos by Lynn Willis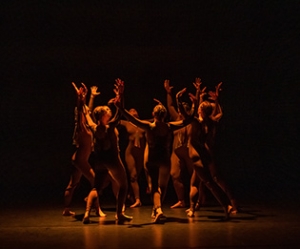 Tags: