"The Stars Come Out as the Lights FADE"

BOONE, NC – Eight original works choreographed by both current students and faculty members take centerstage as the Department of Theatre and Dance (T&D) at Appalachian State University produces its "Fall Appalachian Dance Ensemble," or FADE. This event is a popular semi-annual concert featuring Appalachian faculty and students showcasing their talents in choreography, design, and performance.

Performances take place in the Valborg Theatre on the university campus at 7 p.m. from Wednesday, November 15 through Saturday, November 18 with a 2 p.m. matinee on Sunday, November 19, 2023. Ticket prices are $17 for adults, $15 for faculty and staff, and $10 for students. For more information, call the Schaefer Center box office at 800-841-ARTS (2787) or visit the department website.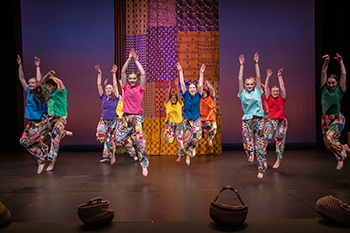 "Moriibayassa" by choreographers Sherone Price and Tandrea Carter, SADE '23

Associate Professor of Dance Studies Sherone Price is the coordinator of the entire showcase. A 15-year veteran of the Department of Theatre and Dance, Price also serves as Dance Director of the Diyé African Dance and Drum Ensemble. About FADE '23, Price noted that half of the works are choreographed by students and said the best thing about the showcase is seeing, "the different expressions and stories told through each student's perspective." Regarding the all-student cast of "talented dancers," Price said their, "wonderful energy and willingness during rehearsals made this creative process so rewarding," noting that they, "will touch the audience with their performance."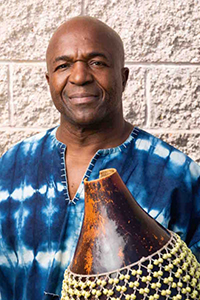 FADE Coordinator, Sherone Price

Student pieces on the FADE '23 program, and their choreographers, are "Resonance of Life" by Ainsley Dawe, "Configuration" by Megan McCraw, "Echoes of the Mind" by Mack Marrow in collaboration with her dancers, and "The Human Condition" by Brooke Starets.
The original works by faculty members whose choreography is included in the showcase are "CROSS(FADE)S" by Chris Yon, in collaboration with the performers, "Mambo Fever!" and "If I could say it, I would not have to dance it," both choreographed by Kevin S. Warner, and "Touchpoint" by Sherone Price.
Yon, whose piece is dedicated to two former dance teachers, said "It's beautiful to see the growth of everyone through the choreography process. Appalachian is really working to create to strong set of future choreographers and performers.


Poster Design by Brad Parquette, with dancer Kylie Venticinque in "Dromiveglia" by student choreographer Jasper Gatland, SADE '23

The commitment each dancer has to learning and perfecting their craft is very admirable," said Warner, who has two different works on the program. "Purpose is so important for dancers to connect with their audience," Warner remarked. "When the purpose is there with the passion, it allows for a well understood and well-crafted performance.
Price agreed, saying, "It's exciting to see what our students choose to present" during FADE '23 and credited Dance Studies Professor Susan Lutz with mentoring students in her choreography classes as they developed their talents as emerging choreographers.
The lighting design for the showcase is being created by students Marshall Hadsall, Wil Martin, and Echo McArthur, along with theatre faculty member Mike Helms. Costume design is by theatre faculty members Saloni Mahajan and Martha Marking, with apparel for other works courtesy of the costume collection of the Department of Theatre and Dance.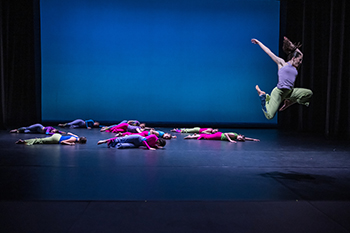 "Full Moon Meditation," choreographed by Marianne Adams, featured dancer, Sarahann McIntyre, right, SADE '23
Stage management is by student Lindsay Nyman, assisted by Jess Field and Echo McArthur, with technical direction and sound design Matt Tyson and costume shop supervision by Kristin Grieneisen, both department staff members.
For directions to the Valborg Theatre and information about campus parking during FADE '23, please see Visitor Parking.
-Authored by THR 3445 class members Naomii Hayes, Caelen Mulleady, and Renee Thompson

All performance photos taken by Lynn Willis

###

About the Department of Theatre and Dance
One of seven departments housed in the College of Fine and Applied Arts, the Department of Theatre and Dance's mission is to facilitate transformative experiences for students and the public, which cultivate compassionate, creative, and collaborative communities through theatre and dance. The department also offers coursework for integrated learning through the arts to the general university student population. Its dynamic co-curricular production program provides exemplary theatre and dance experiences to departmental students, the university community, and the region. Learn more.
About the College of Fine and Applied Arts
Appalachian State University's College of Fine and Applied Arts is a dynamic and innovative group of seven academic departments, bringing together a variety of perspectives, experiences, and real-world education to provide unique opportunities for student success. The college has more than 3,500 undergraduate and graduate majors. Its departments are Applied Design, Art, Communication, Military Science and Leadership, Sustainable Development, Sustainable Technology and the Built Environment, and Theatre and Dance. Learn more about how CFAA does different, differently.
About Appalachian State University
As the premier public undergraduate institution in the Southeast, Appalachian State University prepares students to lead purposeful lives as global citizens who understand and engage their responsibilities in creating a sustainable future for all. The Appalachian Experience promotes a spirit of inclusion that brings people together in inspiring ways to acquire and create knowledge, to grow holistically, to act with passion and determination, and to embrace diversity and difference. Located in the Blue Ridge Mountains, Appalachian is one of 17 campuses in the University of North Carolina System. Appalachian enrolls 21,253 students, has a low student-to-faculty ratio, and offers more than 150 undergraduate and graduate majors.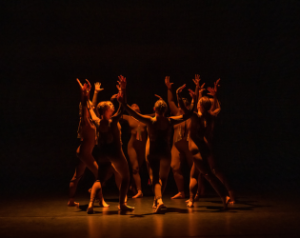 Tags: