40 years. That's 10x the average. TEN times what is considered "typical." In a recent study from the United States Bureau of Labor Statistics, the typical employee stays at a job for around 4 years (2020). Elaine Hartley is anything but typical. And, she is certainly not average. She is an exemplar of academic inspiration and commitment. She has dedicated 40 years to Appalachian State University. She has given 40 years of her time, knowledge, and dedication to countless performances. She has inspired 40 years of students to do great things. She is our "topliner," our "showstopper!"
In 1983, Elaine Hartley joined Appalachian State University, working half-time in the Department of Human Development and Psychological Counseling. She then worked half-time with the Faculty Senate for a period of time prior to joining the University Theatre (part of the Department of Communication at that time) two years later. In 1989, when the Department of Theatre and Dance was created, Elaine was hired full-time as the Administrative Support Specialist and continues that role today.
The Department of Theatre and Dance season typically includes six main stage performances, including four plays and two dance concerts, each year. Including plays for children, one-acts, club shows, and other department productions, it is conceivable that Elaine has contributed to supporting nearly 400 performances over the past 40 years. Although it is nearly impossible to pick a favorite from her time at App State, The Moors is, without a doubt, near the top of her list. "It was just so good," she recalls.
Elaine is not alone in her sentiments, as the Kennedy Center American College Theatre Festival honored App State Theatre & Dance with four national awards for The Moors. The first was for Distinguished Achievement in Stage Management, then Distinguished Performance Ensemble, followed by Distinguished Performance by an Actor, and finally, Distinguished Achievement in the Facilitation of a Brave Rehearsal Space, all awarded for The Moors. "The Kennedy Center Citizens Artist Awards recognizes programs in higher education using theatrical production to promote long-term societal impact through an artistic lens, to encourage empathetic exploration of the complex culture and physical world, and to advocate for justice on campus and throughout the world (Kennedy-center.org, 2023)."
One of the highlights of working in the Department of Theatre & Dance over the years is the people. Elaine loves working with the students, the faculty, and the people in the community over her career at App State. Early on, Elaine enjoyed tremendous interaction with the Theatre & Dance majors. She remembers that even with as many as 50 majors, she knew each one of them very well and everything about them. Now, with close to 3x as many majors, it can be more challenging to know the students, however, they are still a big part of why she has stayed in her position for four decades. She remembers the social aspect, the energy of the students, the friendly campus atmosphere, and the fun working environment. She also admires the bonds formed between students, as they work together, attend classes together, rehearse together, and perform together.
In addition, she remembers the camaraderie of the Theatre & Dance faculty and staff that went above and beyond to ensure that performances happened. Once during rehearsals, the stage experienced a deluge as water poured from the ceilings when the fire prevention system reacted to routine electrical maintenance by outside technicians. It was all hands on deck to clean things up in time to get ready for the show. This was not the only time this happened and she recalls that none of them were due to an actual fire!
Although Elaine has no major plans for her upcoming retirement this fall, she believes that she will enjoy time reading, traveling, and spending time with friends and family. With 40 years of service at Appalachian State University, a place with a friendly campus and supportive culture, she will likely stay busy with friends, family, students, and the community that she has graced with her talent, time, and commitment.
From all of us in the College of Fine and Applied Arts, as well as the Appalachian State University family, we thank you!

About the Department of Theatre and Dance
One of seven departments housed in the College of Fine and Applied Arts, the Department of Theatre and Dance's mission is to facilitate transformative experiences for students and the public, which cultivate compassionate, creative, and collaborative communities through theatre and dance. The department also offers coursework for integrated learning through the arts to the general university student population. Its dynamic co-curricular production program provides exemplary theatre and dance experiences to departmental students, the university community, and the region.
About the College of Fine and Applied Arts
Appalachian State University's College of Fine and Applied Arts is a dynamic and innovative group of seven academic departments, bringing together a variety of perspectives, experiences, and real-world education to provide unique opportunities for student success. The college has more than 3,500 undergraduate and graduate majors. Its departments are Applied Design, Art, Communication, Military Science and Leadership, Sustainable Development, Sustainable Technology and the Built Environment, and Theatre and Dance. Learn more at https://faa.appstate.edu.

About Appalachian State University
As the premier public undergraduate institution in the state of North Carolina, Appalachian State University prepares students to lead purposeful lives as global citizens who understand and engage their responsibilities in creating a sustainable future for all. The Appalachian Experience promotes a spirit of inclusion that brings people together in inspiring ways to acquire and create knowledge, grow holistically, act with passion and determination, and embrace diversity and difference. Located in the Blue Ridge Mountains, Appalachian is one of 17 campuses in the University of North Carolina System. Appalachian enrolls more than 20,000 students, has a low student-to-faculty ratio, and offers more than 150 undergraduate and graduate majors.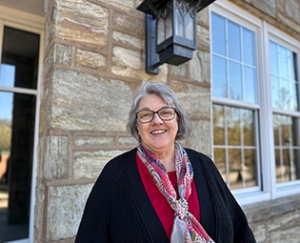 Tags: