The Boone Shag Club and Appalachian State University Department of Theatre and Dance will host the second annual community-wide Fall Shag Dance this Saturday, Sept. 30. The event includes dinner at 6 p.m. and dancing from 7-11 p.m., and will be held in the Reich College of Education on the university campus.
Sandi Finci Solomon, a lifelong ballroom dancer a friend of the department, will share her knowledge of dance with participants. Come dance the evening away with Solomon and live music by the Lucky Strikes.
Tickets are $25, and there will be a cash bar. For more information or to purchase a ticket, contact Susie Miller at (828) 612-4327 or susiemiller0@gmail.com.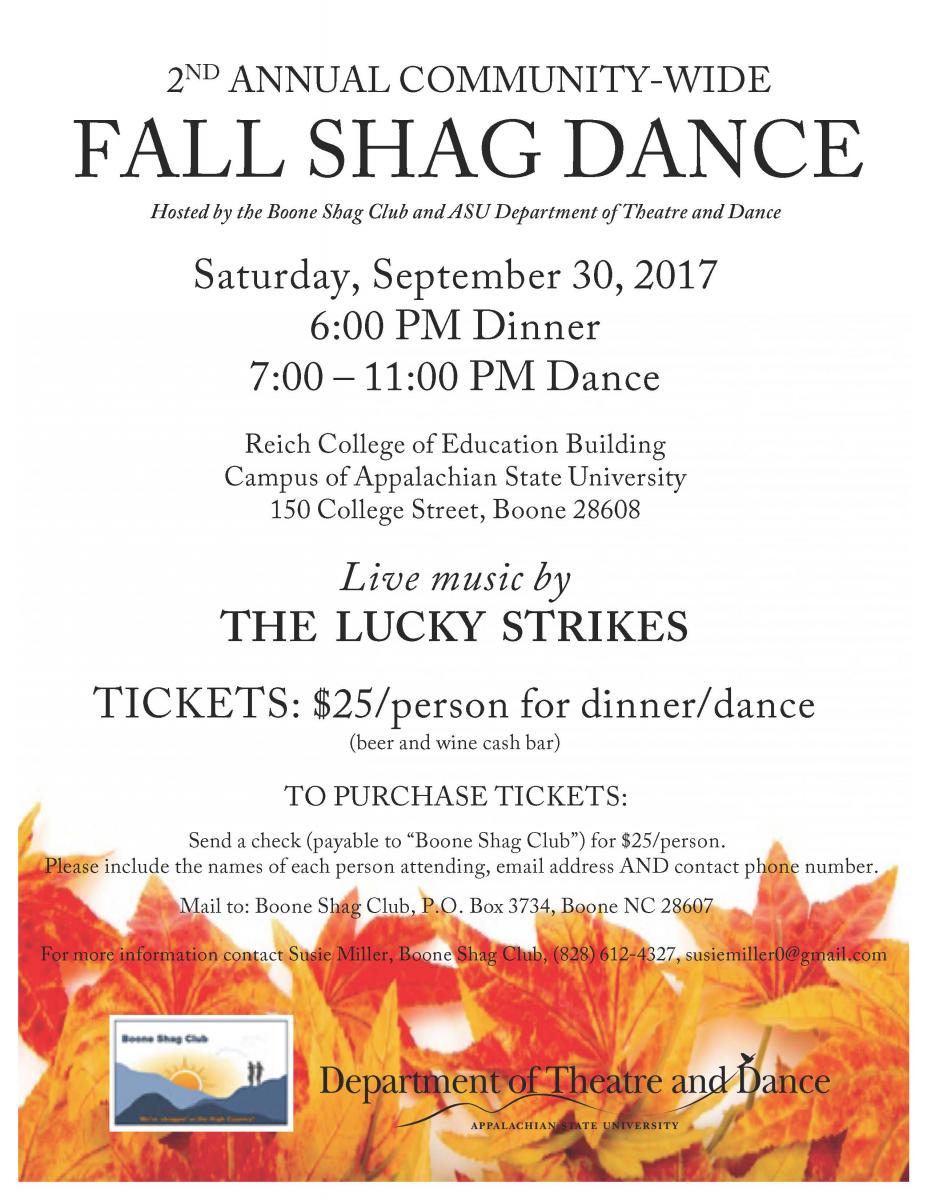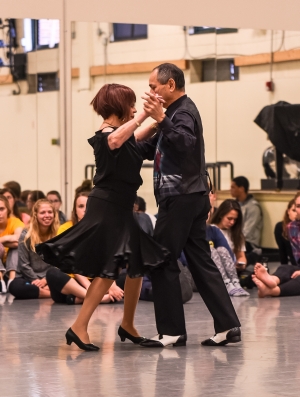 Tags: