BOONE, NC – The Department of Theatre and Dance (T&D) at Appalachian State University is celebrating the week of William Shakespeare's birthday by producing his popular 1599 comedy "As You Like It" in the Valborg Theatre on the university campus. Performances are at 7 p.m. from Wednesday, April 26 through Saturday, April 29 with a 2 p.m. matinee on Sunday, April 30, 2023. Ticket prices are $17 for adults, $15 for faculty and staff, and $10 for students. For more information, call the Schaefer Center box office at 800-841-ARTS (2787) or click here.

"As You Like It" follows its heroine Rosalind as she flees persecution in her uncle's court and seeks to reunite with her exiled father. She is accompanied on her journey by her loving cousin Celia, and their flamboyant jester, Touchstone. The trio disguise themselves and find safety and eventually, love, in the Forest of Arden. During their stay, all three grow in understanding of human nature as they look through the lenses of their disguises and empathize with the rustic people of the forest. The play features a variety of memorable characters including shepherds, wrestlers and, most notably, the melancholy traveler Jaques, who speaks many of Shakespeare's most famous speeches (such as "All the world's a stage..." and "too much of a good thing...").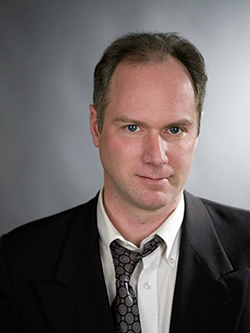 The production is under the direction of Associate Professor Derek Gagnier, a T&D faculty member and head of the department's BA Performance Concentration in Theatre. An acting, voice, and dialects teacher with interests in both classical and modern works, Gagnier's professional career spans 40 years and includes performances ranging from Shakespeare, Sondheim, Simon, and Shaw, to soap operas. His work has taken him to theatres in New York, New Jersey, and much of North Carolina. He also directs and coaches dialects professionally. Gagnier has been involved with over thirty productions of Shakespeare's works, and this production will be the twelfth of "he Bard of Avon's plays that he has directed.
In his director's notes, Gagnier wrote, "To begin a play with exile and lack of inclusion and finish with a quadruple wedding is a quite a journey to undertake! Throughout "As You Like It," we explore the relationships and conventions between men and women; the foibles and truths of lovers; the meaning of identity and the worth of experience. The play deals with the pain of separation, the bittersweet joy of love, and the binding power of family and friends.
The 17 member cast of "As You Like It" includes, in alphabetical order, Appalachian students Richard Barker, Mackenzie Boone, Ebie Britt, Jaiden Campbell, Joey Diasparra, Nick Isley, Louis Jacobs, Nick Malloy, Allison Martin, Delta McCalister, Zoë Nagel, Colin Pendergrast, Elonie Quick, Alexandra Rowland, Abby Will, Destiney Wolfe, and Barbara Zboichyk. Gagnier proudly notes that all four theatre degree concentrations are represented in the company, including non-majors, and were drawn from freshman, sophomore, junior, and senior class members.
In addition, technical elements provided by T&D faculty members include scenic and projection design by Michael Helms, costume and makeup design by Sue Williams, lighting design by John Marty, and fight choreography by Derek Gagnier. T&D staff members Matt Tyson and Kristin Grieneisen are technical director and costume shop supervisor, respectively. Appalachian student Raquel Christiansen is the stage manager for the production with classmate Amber Trivette serving as dramaturg. Recent theatre graduate Junius Underwood Faircloth, a professional wrestler, is consulting with Gagnier on the stage combat aspects involved in the production.
T&D is proudly housed within the College of Fine and Applied Arts at Appalachian, one of seven departments in the college. The box office numbers are 828-262-4046 or 800-841-2787 and their website may be found at www.theatreanddance.appstate.edu.
###
About the Department of Theatre and Dance
The Department of Theatre and Dance is one of seven departments housed in Appalachian's College of Fine and Applied Arts. Its mission is to facilitate transformative experiences for students and the public, which cultivate compassionate, creative, and collaborative communities through theatre and dance. The department also offers coursework for integrated learning through the arts to the general university student population. Its dynamic co-curricular production program provides exemplary theatre and dance experiences to departmental students, the university community, and the region.
About Appalachian State University
Appalachian State University, in North Carolina's Blue Ridge Mountains, prepares students to lead purposeful lives as global citizens who understand and engage their responsibilities in creating a sustainable future for all. The transformational Appalachian experience promotes a spirit of inclusion that brings people together in inspiring ways to acquire and create knowledge, to grow holistically, to act with passion and determination, and embrace diversity and difference. As one of 17 campuses in the University of North Carolina system, Appalachian enrolls 20,641 students, has a low student-to-faculty ratio and offers more than 150 undergraduate and graduate majors.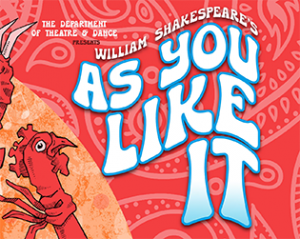 Tags: