Drawn to the charm of Boone, McKenzie Quattlebaum came to Appalachian State University and discovered a true community. Looking for a major that allowed her to experiment with her creativity while providing a solid foundation in science and technology, she found the Graphic Arts and Imaging Technology (GAIT) program in Appalachian's Art Department.
"I don't really think of myself as an artist in the traditional sense of drawing, painting, sculpting, etc.," she said. "I was attracted to GAIT because I felt that it covered the graphics industry from more of a 'blanket' perspective."
Now a branded merchandise manager at Classic, a large commercial print company based in Charlotte, she's responsible for helping her clients find specialty advertising products that meet their business needs.
"We've done some really cool products, such as custom fidget spinners, Apple watch bands, and even mini fans you can plug in to your smartphone as a power source," she said. "These products can be used on their own to enhance a client's brand, but often we'll pair them with printed materials that we manufacturer on our equipment to create really neat gift boxes or direct mail pieces."
Quattlebaum credits her faculty mentors in the program and the required general business minor for all GAIT students for helping to prepare her for life after graduation.
"Having knowledge of printing processes, color management, artwork specifications and business has really helped me become a well-rounded employee in this role," she said. "I am also very grateful for the exposure to the technology and equipment we had in our labs. These aspects of my education were, and continue to be, invaluable to me as I have started a career in this field."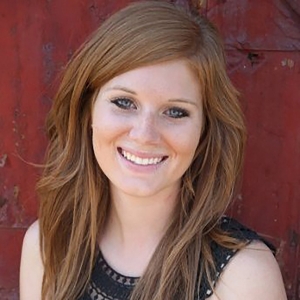 Tags: