The Department of Communication, one of seven departments in the College of Fine and Applied Arts, is a proud sponsor of the Boone Docs Film Festival. Two of our Department of Communication faculty members are involved in this event. Anne Ward, Assistant Professor in Electronic Media/Broadcasting, is one of the Boone Docs Festival organizers. Dr. Kelly Davis, Assistant Chair & Associate Professor in Electronic Media/Broadcasting, and his wife, Selena Lauterer, are the executive producers for one of the presented films—"Junaluska" by Artemis Independent/Boonies Productions.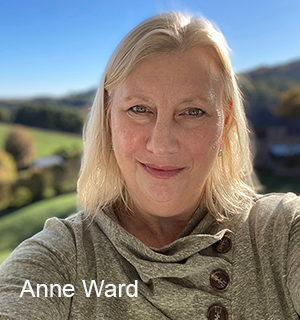 Here is the press release for the Boone Docs Film Festival:
Showcasing the Beauty and Complexity of Appalachia
The Boone Docs Film Festival Returns to the Appalachian Theatre in February
BOONE, N.C. – The Appalachian Theatre announces that the Boone Docs Film Festival jury has selected 12 thought-provoking and compelling documentary shorts reflecting on and celebrating life in the Appalachian region. The festival will be held at the Appalachian Theatre in Boone, North Carolina, on Saturday, Feb. 25 from 2 – 5 p.m. In addition to the films being screened, the event also includes Q&A with filmmakers, plus the announcement of the "Jury's Choice" and "Audience Choice" award winners.

Boone Docs Film Festival, a celebration of Appalachia, is a collaboration between the Appalachian Theatre and Appalachian State University faculty Beth Davison, Tom Hansell and Anne Ward. Subjects of the documentary shorts selected for the festival include luthiers, veterans, musicians, farmers, Cherokee elders, Junaluska matriarchs, protesters, Greek restauranteurs in Birmingham, ways to protect wildlife from interstate traffic along the Pigeon River Gorge, and rock climbers seeking to ascend "the inner mounting flame."
"These documentaries reflect the fact that there is not one single story that reflects this region. The Appalachian region is an incredibly diverse place and this festival celebrates those who live and work in Appalachia," said Tom Hansell, professor of Appalachian Studies and one of the organizers of the festival.

A pre-festival Boone Docs event will be held at the Blowing Rock Art History Museum on Thursday, Feb. 9 from 6 – 7 p.m. to screen the two award-winning films from last year's inaugural festival: Jury's Choice award winner "Bright Morning Stars: The Johnsons of Hemphill," directed by Thomas Payne (who also has a film in this year's festival); and Audience Choice award winner "Alchemy," directed Bridget Fitzgerald.

The 12 documentary shorts selected to be screened in the 2023 Boone Docs Film Festival are:
1. "Brothers Like These" directed by Ross Kauffman, with former North Carolina Poet Laureate Joseph Bathanti serving as an advisor – a group of veterans dealing with PTSD find profound healing by writing about their trauma after years of suffering.
2. "Environmental Defense Fund" by Loyd Productions. A collaboration between the Environmental Defense Fund and NC A&T University, this film looks at farmers who have adopted climate-resilient farming practices.
3. "Inner Mounting Flame" by Andrew Kornylak – the story of Watauga County climbing legend Mike Stam and his second quest to climb the High Country bouldering "test piece" – the Inner Mounting Flame.
4. "Junaluska" by Artemis Independent/Boonies Productions – a documentary short that tells the story of a little known but mighty Black community established in Boone, North Carolina in the late 1800s. This story includes historical images, audio clips and interviews with matriarchs and community pillars Roberta Jackson and Sandy Hagler. Executive produced by Selena Lauterer & Kelly Davis.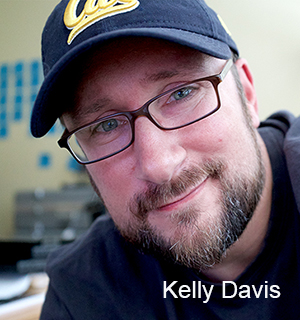 5. "Linda & Henry" by Rebecca Branson Jones – documenting the love story of Linda & Henry, now in their 51st year of marriage and Henry's 60th year of playing fiddle.
6. "Mountain Banjo Luthiers" by Jesse Barber – this film focuses on two mountain banjo luthiers in Watauga county and talks about the continuation of the craft.
7. "No Such Right: The End of Roe in Appalachia" – produced by four teenagers as part of the Appalachian Media Institute – this reflects the filmmakers' search for answers in the wake of the Dobbs ruling and documents Dobbs protests in Kentucky and West Virginia.
8. "What They've Been Taught" by Brit Hensel – filmed on the Qualla Boundary and Cherokee Nation, this documentary explores expressions of reciprocity in the Cherokee world, brought to life through a story told by an elder and first language speaker. Filmed in North Carolina and Oklahoma.
9. "Philoxenia" by Jessica Chriesman – a short documentary highlighting the synergy between the Greek notion of philoxenia ("friend of the stranger") and Southern hospitality, as expressed through Birmingham, Alabama's Greek-owned restaurants.
10. "That Tree Lives On: A Film about Terry Ratliff" by Ethan Payne – focusing on the life and work of Terry Ratliff, who makes chairs with his hands and lives way up in the mountains of Appalachia in a cabin made of wood that he also made with his hands.
11. "The Search for Safe Passage" by Garrett Martin – a short film showing the ways that the Wildlands Network and the National Parks Conservation Association are seeking to make Interstate 40 along the Pigeon River Gorge safer for wildlife and people alike.
12. "Women and Ginseng" by Clara Haizlett – One chapter in a film about three women and their unique relationships to American ginseng, a valuable medicinal plant native to the Appalachian region.
"We're happy to work with the historic Appalachian Theatre, which provides an incredible space to showcase the work of talented filmmakers from around the Appalachian region," said Beth Davison, documentary filmmaker and one of the festival's organizers.

Tickets to the Boone Docs Film Festival at the Appalachian Theatre are $10 each and available for purchase online via ATHC's touchless ticketing portal at: https://www.apptheatre.org/new-events/2023/2/25/boone-docs-film-festival.

About the Appalachian Theatre
The mission of the Appalachian Theatre of the High Country is to revitalize and sustain this historic community touchstone as a quality home for diverse artists and audiences with a special focus on programs that celebrate our distinctive Appalachian heritage and enhance our capacity to serve as an economic catalyst for Boone and the High Country. Once a gorgeous 999-seat Art Deco movie house, the building closed in 2007 and sat empty and gutted for years. On October 14, 2019, the Appalachian Theatre reopened its doors after a $10 million renovation that brought the distinctive Art Deco details back to this historic theatre and created a new 629-seat, state-of-the-art, acoustically fabulous venue for live concerts, films, plays, and dance performances. The historic Appalachian Theatre has entertained regional audiences in the heart of downtown Boone, North Carolina since 1938. More information can be found at our website: www.apptheatre.org.

About the Boone Docs Film Festival
The Boone Docs Film Festival, founded in 2022, shares short-format documentaries that celebrate the Appalachian region and provides a platform for stories about and by the people who call the Appalachian Mountains their home.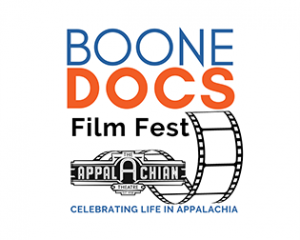 Tags: