By Ed Tashjian
High Point, NC - Earlier this month the Bernice Bienenstock Furniture Library Board of Directors announced the winners of design competitions that awarded scholarship to distinguished scholars to continue studies in their respective fields of Interior and Furniture Design. Ben Bridges, a junior industrial design major in Appalachian State University's Department of Applied Design, along with Liliana Hasbun of the Savannah College of Art and Design, took home top honors. In addition to a $5,000 award, each first place winner has been given memberships in professional associations and their respective schools will each receive $1,000 to use in their academic programs.
This is the second of a two part series announcing the winners of the Furniture Design portion of the scholarships. The Bienenstock scholarships are open to any junior, senior or graduate student enrolled in an accredited college design program. The Library has awarded more than $400,000 in scholarship money. The winning entry can be viewed on the BBFL website http://www.furniturelibrary.com or you can download the winning entry here.
Second-place winners were Chris Webster, California State University at Long Beach for Furniture, and Britnie Cowling, from San Diego Mesa College. They each receive a $1,500 scholarship to be applied to continuing education.
Finalists in the furniture category included: India Hillis, Art Center College of Design, Hong Hu, Kendall College of Art & Design, Refaeli Ma, Art Center College of Design, Matthew Johnson, Kendall College of Art & Design, Frederick John Barton, Appalachian State University and Eric Schroeder, Kendall College of Art & Design.
"Our founder, Sandy Bienenstock, advanced his long-standing desire to invest in the education and future of the furniture industry by establishing the Library itself and by initiating the Bienenstock Scholarships," said Russell Bienenstock, president of the Library Board. "The intention of these scholarships is to encourage and inspire the best and most creative minds and to help them to develop their talents. To that end, this is the fourth year we added a scholarship for interior design to our long-standing award in furniture design, creating two substantial national scholarships."
These competitions are a collaborative effort among the ASFD, ASID and the Furniture Library. The ASFD founded the furniture competition and leads the judging. The library hosts the competition and funds the scholarships. This is an annual competition and a new contest will be announced in May of 2017.
FURNITURE DESIGN COMPETITION
Entrants were asked to design an aesthetically pleasing chair of original design from any material. Instructions were "The chair should be visually stunning, appropriate for manufacturing, fiscally feasible and suitable within the constraints of mass production." There were 50 entries from 15 different colleges, more than twice the number of schools and entries from the prior year.
Judges for Furniture Design included Dudley Moore, Jr., Otto & Moore; Rick Schroeder, Stanley Furniture; Scott Coley, Scott Coley Designs; Royale Wiggin, Thayer Coggin; Danny Davis, Davis Furniture; Richard Frinier, Richard Frinier Designs; and Paul Brayton, Paul Brayton Designs.
Solum | Lounge

Judge Danny Davis, "liked the combination of solid wood, metal and plastic. Overall great presentation." Judge Royale Wiggin "loved the light scale, which is very important today."
Bridges, is an academic junior at Appalachian State University. He is inspired by art, architecture and nature. When asked to explain his inspiration for this project, he commented: "I have been deeply captivated by erosion in its many recurrent forms. They are the rigid footprints of a fluid force. It was within this dynamic interchange between force and form that I found my point of inspiration for how humans may impress force or gesture into the static forms of chairs."
Bridges designed his chair with three unique bases, each providing a unique look. The version on the left is a formed steel wire frame. The center version features bent laminate, and the base on the right is die cast aluminum. The seat shell will be made from molded polyurethane. He created these images using Solidworks CAD software.
Richard Prisco, Professor of Industrial Design and Director of the Furniture Design Concentration at Appalachian State University, said, "Ben is one of our talented up and coming students who seamlessly blends good design with practical construction techniques. As it is part of the curriculum at Appstate Ben has a solid foundation in practice led design. This enables him to successfully incorporate informed construction methods and manufacturing techniques to a solid design process. We are all very proud of him."
Bridges attributes his maturity and clear sense of direction to a Gap in his education. He took a 3 year sabbatical from his studies to earn money to support himself and to study art and architecture independently. "It wasn't glamourous, I poured concrete foundations for chicken houses during the week and did groundskeeping on the weekends. But there is something enormously satisfying about physical labor, and it gives you time to think about who you are and what is important to you. Mother nature may be the best artist of us all and we need to make time to observe what the natural world can teach us," he said.
ABOUT THE BIENENSTOCK SCHOLARSHIPS
The annual Bienenstock Scholarship competitions are open to any junior, senior or graduate student enrolled in an accredited college program of furniture design or interior design. Since 1984, the Library has awarded more than $430,000 in scholarships to students in hundreds of colleges and universities. Judging is blind-with no name or college shown with the submission. A distinguished panel of industry experts juried each competition.
The 2016 winners will be awarded their $5,000 scholarships, along with respective one-year student membership in ASFD or ASID, during High Point Market in April. Second place winners each receive a $1500 scholarship and the colleges representing the first place winners each get $1,000 towards their programs.

About Bernice Bienenstock Furniture Library
The Bernice Bienenstock Furniture Library is a worldwide center for research, design, and collaboration. It holds the world's largest collection of rare and significant books on the history and design of furniture, with more than 5,000 volumes.
The Library is located in High Point, NC and is open to members of the home furnishings industry, students and the general public. The Library was founded in 1970 with an endowment from Furniture World Magazine and the Bienenstock family. It is supported by a board of directors from nearly every facet of the home furnishings industry. It is devoted the advancement of knowledge about design, furniture, interiors, architecture, textiles, finishes, and constructions.
The Library's rare book collection contains volumes published since 1543. A special climate controlled room houses these rare volumes. It is a treasure trove of inspiration for anyone interested in home furnishings and interior design.
The Library's facilities include the Vuncannon Seminar Room, the high tech Hadley Court Center For Design Collaboration and the Pat Plaxico Sculpture Gardens. These areas are available for seminars, classes, events, meetings, design collaborations, networking and design retreats for a small honorarium.
About the ASID
Founded in 1981, ASFD is the only international non-profit professional organization dedicated to advancing, improving and supporting the profession of furniture design and its positive impact in the marketplace. Professional Members specialize in the design of both residential and contract furnishings and accessories. Membership includes both American and International professional designers, industry affiliates and associates, design schoolteachers and students. Corporate Members include suppliers of products and services to the industry and furniture manufacturing companies who wish to support the goals and objectives of the Society. http://www.asfd.com.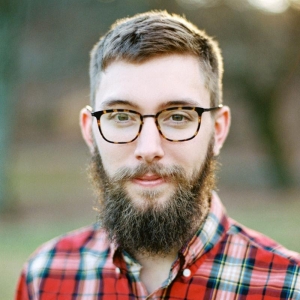 Tags: