Mellanee Goodman of Charlotte was attracted to Art Management as a degree that allowed her to explore her passion for art while also providing a solid business background. In her time on campus, she's found that her classmates are more like family and her professors are her favorite aspect of the program.
"I can tell that they enjoy teaching and engaging with their students, and I love how they have actual passion for the topics and courses that they teach," she said.
Goodman also works as the special events assistant and instructor for the Blazing Easels children's workshop at the Turchin Center for the Visual Arts, a position brought to her attention through the Art Management Organization, a student club on campus.
"We meet once every two weeks and do different art projects or go to different art events locally and regionally," she shared. "We're a close group, and they're my support team."
During summer 2017, she had the opportunity to intern with the Diversity in Arts Leadership Program, run by the Arts and Business Council of New York City. The prestigious program is only offered to college students from underrepresented backgrounds who are majoring in the arts or management sector.
"One day, I would like to manage my own gallery in New York," she said. "I would also like to develop a nonprofit organization that works to implement the arts for children that come from underrepresented backgrounds."
About the Department of Art
One of seven departments housed in the College of Fine and Applied Arts, the Department of Art at Appalachian State University prepares students to explore art, identity, expression and creative problem-solving while challenging them to go beyond their previous limits by discovering new connections to culture. The department offers degrees in art and visual culture, art education, graphic design, studio art, commercial photography and graphic arts and imaging technology, with minors in art history, studio art, commercial photography and graphic arts and imaging technology.
About Appalachian State University
Appalachian State University, in North Carolina's Blue Ridge Mountains, prepares students to lead purposeful lives as global citizens who understand and engage their responsibilities in creating a sustainable future for all. The transformational Appalachian experience promotes a spirit of inclusion that brings people together in inspiring ways to acquire and create knowledge, to grow holistically, to act with passion and determination, and embrace diversity and difference. As one of 17 campuses in the University of North Carolina system, Appalachian enrolls about 18,000 students, has a low student-to-faculty ratio and offers more than 150 undergraduate and graduate majors.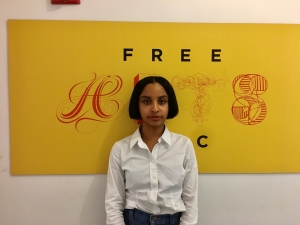 Tags: