By Anna Rhodes
The Department of Theatre and Dance at Appalachian State University will host a 10-hour workshop on scenic painting for theatre June 21–22 on the university campus. The two-day workshop is designed for pre-service and licensed theatre teachers and practitioners who wish to gain further knowledge in theatre education topics.
Michael Helms, the guest practitioner for the Appalachian Summer Theatre Education Program (AppSTEP) 2018, serves as a professor of theatre arts at Appalachian. Prior to coming to the university in 2009, Helms was a professor of theatre at Snow College in Ephraim, Utah for 22 years, where he designed scenery and lighting for more than 80 productions and directed 25 productions. He was also lighting and set designer for the Nevada Ballet Theatre in Las Vegas for nine years, where he designed lights for 36 productions. In addition, Helms has designed scenery for Ensemble Stage, The Barter Theatre Players, the BYU Opera and The Jackson Hole Playhouse. He has also designed lighting for The American Folk Ballet and is a regular contributor to the VectorWorks website.
AppSTEP explores content in exciting ways by combining practical and creative elements to allow participants to refresh and renew their skills as theatre artists. Instructors and specialists provide stimulating and engaging small group sessions on how to do and how to teach theatre. In addition to small group sessions, AppSTEP provides participants the opportunity to attend performances, special events and other activities.
For teachers, AppSTEP provides a convenient and affordable method of gaining professional development and continuing education units (CEU), which are required for state certification renewal.
"The teachers enjoy being paired with other teachers because they don't have to worry about classroom management, administration or when the bell is going to ring," says Gordon Hensley, a professor of theatre arts at Appalachian State and the theatre education program coordinator. "Everyone there wants to be there, so that makes for a really positive environment that nurtures their skill sets."
Upon completion of the program, participants will receive a certificate for hours of participation, which may be used for CEU or PD credit with prior approval from an arts education coordinator. Licensure renewal candidates must check with a local school system to determine what coursework and documentation is required before applying. There is no formal academic or college transcript credit available through this program at this time. For more information on AppSTEP, or to register, visit theatreanddance.appstate.edu.
About the Department of Theatre and Dance
The Department of Theatre and Dance is one of seven departments housed in Appalachian's College of Fine and Applied Arts. Its mission is to facilitate transformative experiences for students and the public, which cultivate compassionate, creative and collaborative communities through theatre and dance. The department also offers coursework for integrated learning through the arts to the general university student population. Its dynamic co-curricular production program provides exemplary theatre and dance experiences to departmental students, the university community and the region.
About Appalachian State University
Appalachian State University, in North Carolina's Blue Ridge Mountains, prepares students to lead purposeful lives as global citizens who understand and engage their responsibilities in creating a sustainable future for all. The transformational Appalachian experience promotes a spirit of inclusion that brings people together in inspiring ways to acquire and create knowledge, to grow holistically, to act with passion and determination, and embrace diversity and difference. As one of 17 campuses in the University of North Carolina system, Appalachian enrolls about 19,000 students, has a low student-to-faculty ratio and offers more than 150 undergraduate and graduate majors.
###
Media Contact:
Gordon Hensley
(828) 262.7521
hensleyg@appstate.edu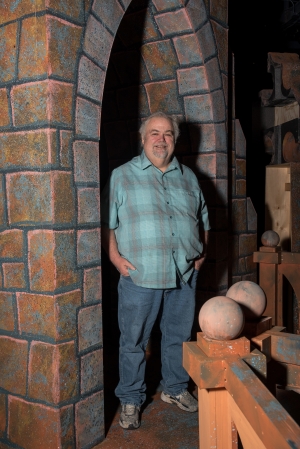 Tags: