For the third consecutive year, an Appalachian State University student has been selected to receive the Celia Moh Scholarship. Ryan Decker, a senior industrial design major from Hendersonville, is the newest Moh scholar. This prestigious scholarship will pay Decker's full tuition, room, board, books and fees for the 2018-19 academic year.
Decker is one of only three students from around the country to receive the scholarship this year. As part of the application process, he completed an extensive questionnaire, wrote a personal essay, obtained instructors' recommendations and provided a college transcript illustrating his exceptional academic achievements. He and the other recipients were chosen by a scholarship committee comprised of notable home furnishings industry executives.
Decker specializes in furniture design, one of the two concentrations offered by the industrial design major within the Department of Applied Design. He says it can be an expensive concentration and is immensely grateful for the award.
"We purchase wood, metal, foam, drawing supplies, hand tools, saw blades, glue, hardware and a variety of other supplies, and it adds up quickly," he shared. "Last semester I had to take a loan out solely to finish building a small cabinet, but next year I won't have any of that additional stress. I'll be able to focus solely on my design work."
Richard Prisco, professor of industrial design and director of the furniture design program, was pleased to hear that Decker was chosen as a Moh scholar. He praised Decker's hard work throughout his time in the program.
"Ryan is an excellent candidate to receive the Celia Moh Scholarship," stated Prisco. "His dedication to his craft and the program, along with his work ethic, ensures that he will be a contributing member to the furniture industry after graduation. The Celia Moh Foundation is a wonderful organization and the furniture design program at Appalachian is honored that Ryan is a 2018 recipient."
Decker is looking forward to his final year at Appalachian and working with faculty and students in the program.
"My professors are all immensely talented and wonderful mentors, and have helped push me to a place I didn't know possible," he shared. "I plan to focus entirely on my creative efforts, both in and out of the classroom. I might even be able to help some other students, too!"
About the Celia Moh Scholarship
The Celia Moh Scholarship was established in October 2001 by furniture industry entrepreneur Laurence Moh to honor his wife, Celia. The scholarship program, funded by Mr. Moh's initial gift of $3 million, was established to provide full tuition scholarships for students whose academic endeavors would logically lead to careers in the home furnishings industry.
Ninety-seven full scholarships have been awarded in the program's sixteen-year existence. For more information about the Celia Moh Scholarship program, visit www.mohscholarship.org.
About the Department of Applied Design
One of seven departments housed in the College of Fine and Applied Arts, the Department Applied Designat Appalachian State University fosters excellence in design education, design research and professional placement. The department balances theoretical and pragmatic approaches while exploring an awareness of impact through design decisions on the global community. Faculty focus on a holistic approach to creative problem-solving by integrating sustainability and ethical responsibility in teaching and practice. The department offers bachelor's degrees in apparel design and merchandising, industrial design and interior design.
About Appalachian State University
Appalachian State University, in North Carolina's Blue Ridge Mountains, prepares students to lead purposeful lives as global citizens who understand and engage their responsibilities in creating a sustainable future for all. The transformational Appalachian experience promotes a spirit of inclusion that brings people together in inspiring ways to acquire and create knowledge, to grow holistically, to act with passion and determination, and embrace diversity and difference. As one of 17 campuses in the University of North Carolina system, Appalachian enrolls about 18,000 students, has a low student-to-faculty ratio and offers more than 150 undergraduate and graduate majors.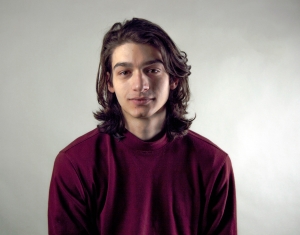 Tags: