By Mary Anne Savage
Appalachian State University studio art major Dani Iris was recently awarded a $15,000 Windgate Fellowship, one of the most prestigious national honors for graduating art students. The fellowship is awarded annually to 10 students nationwide by the Center for Craft in Asheville.
Iris is the first student from Appalachian to receive this award. She learned about the opportunity through Jeana Klein, associate professor in the university's Department of Art, who encouraged her entire class to apply.
Klein was thrilled, but not surprised, that Iris was awarded the fellowship.
"Dani is exactly the kind of emerging artist who deserves this award," she said. "She is incredibly hard working and makes thoughtful, thought-provoking work that is both technically proficient and conceptually mature. I can't wait to see how her career takes off with this kind of incredible start straight out of school."
Iris said she wouldn't have applied without Klein's constant encouragement.
"It sounded cool, but didn't seem like anything in my realm of possibility," Iris stated. "Jeana has been an amazing teacher and really pushed us to apply. She has just been a great resource and so willing to share her knowledge."
According to the Center for Craft's executive director, Stephanie Moore, the fellowship has been a launching pad for emerging artists over the past 13 years.
"The Windgate Fellowship provides critical financial support as a bridge between college and graduate school or life as a working artist," she said. "It instills confidence and fosters bravery to take risks and the chance to seek and engage in career-enhancing opportunities."
The application process was rigorous. During the first round, the Appalachian scholarship committee chose two students to move on to the fellowship application. The Windgate committee then narrowed their search to 120 student artists before selecting the ten winners.
Iris initially attended Appalachian from 2005–10 with a concentration in painting, but withdrew her senior year. She planned to return the following year, but postponed again due to personal reasons. While away from school, Iris took a break from painting and focused on sewing.
"I've always loved embroidering and sewing from when I was kid," she recalled. "After I had my daughter, it was much easier for me to embroider and sew with her on my lap."
When Iris re-enrolled in 2016, she realized that she could combine both of her passions and changed her concentration from painting to fibers. She also began exploring the combination of quilting and painting influenced by her personal experiences.
For the Windgate application, Iris submitted six pieces. One piece, "Make Do and Mend," was a quilt painted with a portrait of Iris and her daughter.
In March, Iris was shocked to receive a call from the panel of judges letting her know she had been awarded the fellowship. The judges shared that they were inspired by her work and they had fallen in love with her daughter.
Iris, who graduates on May 12, plans to use her award to purchase a Juki Long Arm Quilting Machine and a GQ 10′ Quilting Frame to help her create and experiment on her own. She has also signed up for the Textile Society of America and Surface Design Association conferences, along with a two-week course at Penland School of Crafts.
About the Department of Art
One of seven departments housed in the College of Fine and Applied Arts, theDepartment of Artat Appalachian State University prepares students to explore art, identity, expression and creative problem-solving while challenging them to go beyond their previous limits by discovering new connections to culture. The department offers degrees in art and visual culture, art education, graphic design, studio art, commercial photography and graphic arts and imaging technology, with minors in art history, studio art, commercial photography and graphic arts and imaging technology.
About Appalachian State University
Appalachian State University, in North Carolina's Blue Ridge Mountains, prepares students to lead purposeful lives as global citizens who understand and engage their responsibilities in creating a sustainable future for all. The transformational Appalachian experience promotes a spirit of inclusion that brings people together in inspiring ways to acquire and create knowledge, to grow holistically, to act with passion and determination, and embrace diversity and difference. As one of 17 campuses in the University of North Carolina system, Appalachian enrolls about 19,000 students, has a low student-to-faculty ratio and offers more than 150 undergraduate and graduate majors.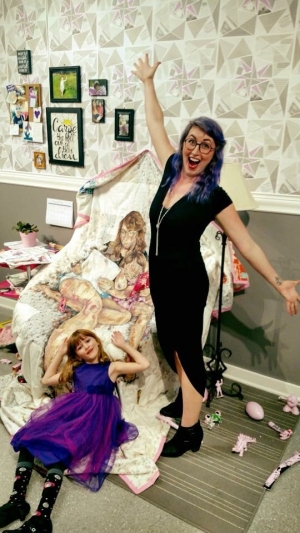 Tags: