Virginia Riggsbee, a theatre arts senior at Appalachian State University, had the opportunity to live the life of a theatre professional in New York City during summer 2018. Riggsbee, from Mooresville, was one of just 34 students around the world selected to participate "SpringboardNYC," a two-week intensive theater internship through the American Theatre Wing.
The intensive included daily classes and workshops with working theater professionals. The classes focused on acting, but also featured workshops on scriptwriting, production and working behind the scenes. Participants also attended the Tony Awards — a highlight for Riggsbee — and several Broadway shows.
She said that the experience not only helped her build connections in the industry but also helped solidify career goals. Prior to the internship, she planned to move to New York immediately after graduation. Now, she's considering local theatre as an option.
"I am certain I want to try acting, and if it does not work out that is okay. I know there are a million other things you can do in the field," she shared. "[The internship] made me more realistic, but also hopeful and more confident."
According to the John M. Blackburn Distinguished Professor of Theatre Keith Martin, she should be confident. He offered high praise as her recommender for the internship.
"Virginia is a director's dream, the cornerstone of each production, a leader among her peers and a team player who helps build camaraderie within each cast," he said.
Above all, Riggsbee is grateful for the experience.
"It made me more confident as a performer. I am here at this prestigious intensive with amazingly talented people. I'm in the same room with all these people that I find extremely talented, and it helped me have more confidence in my ability to perform."
By Kyndall Bennett

About the Department of Theatre and Dance
The Department of Theatre and Dance is one of seven departments housed in Appalachian's College of Fine and Applied Arts. Its mission is to facilitate transformative experiences for students and the public, which cultivate compassionate, creative and collaborative communities through theatre and dance. The department also offers coursework for integrated learning through the arts to the general university student population. Its dynamic co-curricular production program provides exemplary theatre and dance experiences to departmental students, the university community and the region.
About Appalachian State University
Appalachian State University, in North Carolina's Blue Ridge Mountains, prepares students to lead purposeful lives as global citizens who understand and engage their responsibilities in creating a sustainable future for all. The transformational Appalachian experience promotes a spirit of inclusion that brings people together in inspiring ways to acquire and create knowledge, to grow holistically, to act with passion and determination, and embrace diversity and difference. As one of 17 campuses in the University of North Carolina system, Appalachian enrolls about 19,000 students, has a low student-to-faculty ratio and offers more than 150 undergraduate and graduate majors.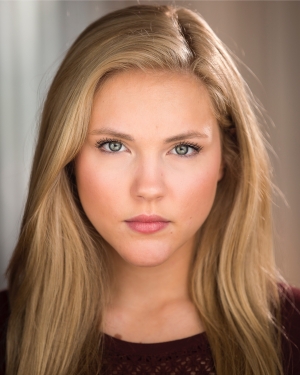 Tags: