Martha Marking, professor of theatre and dance at Appalachian State University, designed both costumes and makeup for "Flight from the Mahabharath." With support from the Department of Theatre and Dance and the College of Fine and Applied Arts, Marking traveled to India in December 2016 with a "Hollywood to Bollywood" tour lead by Holly Poe Durbin, professor and head of costume design at UC-Irvine.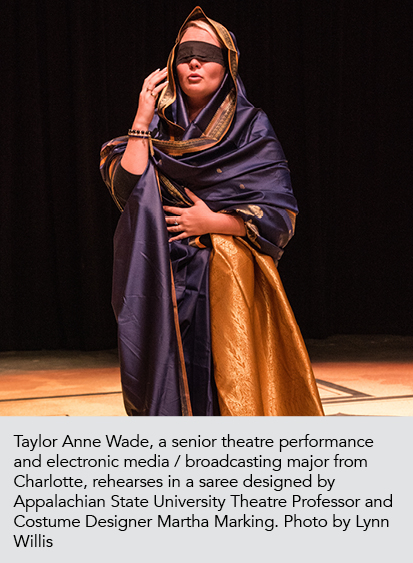 Most of the travelers were costume designers from across the country. The group visited the Anokhi Haveli Museum, which features hand-printed textiles, along with many other palaces and significant sights in India, including the Taj Mahal, Hawa Mahal (Palace of Winds) and Jantar Mantar, where a portion of the 2006 movie "The Fall" was filmed.
Material for the sarees Marking created for "Flight from the Mahabharath" came from a marketplace in Jaipur, shops in Trissur and the gift shop at the Kochi Folklore Museum. The production also uses modern Indian clothes and these were purchased in person in India or ordered online from merchants in India.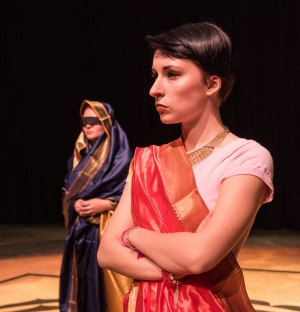 Tags: