Dr. Nina-Jo Moore, assistant chair in the Department of Communication at Appalachian State University, was awarded the 2018 Betty Jo Welch Award by the Carolinas Communication Association (CCA). The award is "given to a CCA member who has demonstrated continuing and outstanding service to the association and the professions."
According to the CCA's website, the association "promotes communication studies in the Carolinas and across the region," as well as "provides resources for instructors and students."
"It is the ultimate service award for the organization - often thought of as the highest award possible from CCA. I was absolutely floored," Moore said. " I mean, I know I do service in many ways for my field as well as for this organization, but I never expected to be recognized for this."
In addition to this most recent award, Moore has done many impressive things during her career. She served as the College of Fine and Applied Arts associate dean from 2003 to 2010, completed both her master's and Ph.D and directed the department's Forensics/Debate team for 10 years.
Although Moore has taught for 32 years at Appalachian, she still finds plenty of reasons to enjoy her craft.
"I think what excites me the most are when the students get that "aha" moment when you're teaching some theory and that light bulb goes off," Moore explained. "We teach many different aspects of communication, so we get to see that in so many ways. People who understand communication and how it works have an advantage in our society."
by Caroline Lubinsky
About the Department of Communication
One of seven departments housed in the College of Fine and Applied Arts, the Department of Communication at Appalachian State University focuses on preparing students to succeed in the varied fields within the communication industry. The department offers five majors – advertising, communication studies, electronic media/broadcasting, journalism and public relations – and a minor in communication studies. Graduates work in a wide range of positions in media, corporate, agency, government and nonprofit organizations.
About Appalachian State University
Appalachian State University, in North Carolina's Blue Ridge Mountains, prepares students to lead purposeful lives as global citizens who understand and engage their responsibilities in creating a sustainable future for all. The transformational Appalachian experience promotes a spirit of inclusion that brings people together in inspiring ways to acquire and create knowledge, to grow holistically, to act with passion and determination, and embrace diversity and difference. As one of 17 campuses in the University of North Carolina system, Appalachian enrolls about 19,000 students, has a low student-to-faculty ratio and offers more than 150 undergraduate and graduate majors.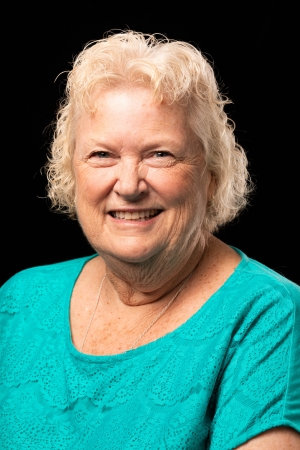 Tags: