Dr. Kelly Davis, assistant professor of electronic media/broadcasting in the Department of Communication at Appalachian State University, returns to "A Craftsman's Legacy" to direct his second season. The show, now in its fourth season, will premiere on UNC-TV (WUNE locally) Saturday, Sept. 9, at 3 p.m. and follows host and renowned metal shaper and motorcycle builder Eric Gorges as he continues his quest for America's finest craftsmen.
A consultant for the show starting in season two, Davis has been on faculty at Appalachian since 2012. His teaching specialties include video and short film production and editing.
"Working on this show has been an inspiring experience, learning how people carry on centuries-old handcraft traditions," he said. "Their process is not so far removed from how I teach my students to craft their work, using skill and technical expertise but also keeping in mind the history of what came before us in our art."
Season four will include 13 episodes following craftsmen and women working around the country. From creating a pair of jeans to a pair of skis, handcrafting the hats and spurs cowboys have worn for generations, producing a copper still and more, each episode spotlights a unique craft, delving into its history and the importance of that craft as it is practiced in America today.
"A Craftsman's Legacy" is produced by Hammer in Hand Productions and is distributed nationally by American Public Television. For more information about the series, visit www.craftsmanslegacy.com.
About the Department of Communication
One of seven departments housed in the College of Fine and Applied Arts, the Department of Communication at Appalachian State University focuses on preparing students to succeed in the varied fields within the communication industry. The department offers five majors – advertising, communication studies, electronic media/broadcasting, journalism and public relations – and a minor in communication studies. Graduates work in a wide range of positions in media, corporate, agency, government and nonprofit organizations.
About Appalachian State University
Appalachian State University, in North Carolina's Blue Ridge Mountains, prepares students to lead purposeful lives as global citizens who understand and engage their responsibilities in creating a sustainable future for all. The transformational Appalachian experience promotes a spirit of inclusion that brings people together in inspiring ways to acquire and create knowledge, to grow holistically, to act with passion and determination, and embrace diversity and difference. As one of 17 campuses in the University of North Carolina system, Appalachian enrolls about 18,000 students, has a low student-to-faculty ratio and offers more than 150 undergraduate and graduate majors.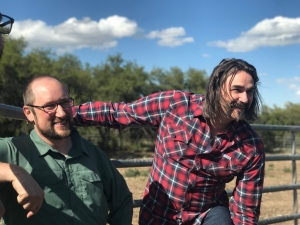 Tags: