Appalachian State University freshman Karolyn Martin recently had the opportunity to audition for the Broadway Musical "Chicago" while participating in a study-away trip to New York City with the Department of Theatre and Dance.
Martin, a general theatre major from Chapel Hill, was thrilled with the chance to share her passion with others.
"It is a show that I am definitely too young to be in right now, but I was so happy to have that experience. It was not as nerve-wracking as I was expecting. I got to walk in to the audition room and do what I love to do – perform," Martin explained.
Although Martin did not get cast in the role, she knows more opportunities will come her way.
"It was a lot of fun and so thrilling, but this is only the beginning of a lifetime of Broadway auditions," Martin said.As a member of the Appalachian Musical Theatre Club, Martin was able to perform in the production "Cabaret"in December.
"Theatre is so special to me because it is unlike any other medium of performance. It is a shared experience that can never be recreated and it is always changing. When you see a movie it will be the same no matter how many times you see it, but live theatre will be a different experience every night," Martin explained "I think it gives us a real chance to feel, think, and discover as artists and audience members."
The department offers multiple study-away trips to New York City each year to give students an immersive experience in the theatre and dance industries. While there, students meet and network with professionals, view Broadway shows, attend workshops and get a behind-the-scenes look at their chosen career paths.
By Caroline Lubinsky
About the Department of Theatre and Dance
The Department of Theatre and Dance is one of seven departments housed in Appalachian's College of Fine and Applied Arts. Its mission is to facilitate transformative experiences for students and the public, which cultivate compassionate, creative and collaborative communities through theatre and dance. The department also offers coursework for integrated learning through the arts to the general university student population. Its dynamic co-curricular production program provides exemplary theatre and dance experiences to departmental students, the university community and the region.
About Appalachian State University
Appalachian State University, in North Carolina's Blue Ridge Mountains, prepares students to lead purposeful lives as global citizens who understand and engage their responsibilities in creating a sustainable future for all. The transformational Appalachian experience promotes a spirit of inclusion that brings people together in inspiring ways to acquire and create knowledge, to grow holistically, to act with passion and determination, and embrace diversity and difference. As one of 17 campuses in the University of North Carolina system, Appalachian enrolls about 19,000 students, has a low student-to-faculty ratio and offers more than 150 undergraduate and graduate majors.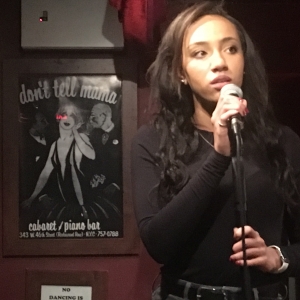 Tags: