Appalachian State University faculty member Rev. Rob Lee '15 was honored by the university's chapter of the National Society of Collegiate Scholars with its 2018 Honorary Member Award.
Lee, who is a lecturer in the Department of Communication, has been a part of the Appalachian Community since coming to the university to begin his undergraduate studies. Although it is only his second year on faculty, both he and his wife attended Appalachian and fell in love with the university.
"I'm currently doing my doctoral work in public engagement and theology while teaching at Appalachian," he said. "Teaching here is a dream come true for me. I absolutely love it."
After graduating with a degree in religious studies, Lee pursued his master's in theological studies from Duke.
However, Appalachian was calling Lee home.
"It is the place where I first found my love of learning, where I found a voice and honed a craft," Lee explained.
Recently, he was contacted by Haylee Hartzog, president of the Appalachian chapter of the National Society of Collegiate Scholars, notifying him of the Honorary Member Award he had won.
According to their webpage, the organization strives to "recognize and elevate high achievers."
"I'm one of those people who never sets out to win accolades, but this one means a lot to me," Lee said. "It means I'm doing something that is meaningful for this community and the university."
by Caroline Lubinsky
About the Department of Communication
One of seven departments housed in the College of Fine and Applied Arts, the Department of Communication at Appalachian State University focuses on preparing students to succeed in the varied fields within the communication industry. The department offers five majors – advertising, communication studies, electronic media/broadcasting, journalism and public relations – and a minor in communication studies. Graduates work in a wide range of positions in media, corporate, agency, government and nonprofit organizations.
About Appalachian State University
Appalachian State University, in North Carolina's Blue Ridge Mountains, prepares students to lead purposeful lives as global citizens who understand and engage their responsibilities in creating a sustainable future for all. The transformational Appalachian experience promotes a spirit of inclusion that brings people together in inspiring ways to acquire and create knowledge, to grow holistically, to act with passion and determination, and embrace diversity and difference. As one of 17 campuses in the University of North Carolina system, Appalachian enrolls about 19,000 students, has a low student-to-faculty ratio and offers more than 150 undergraduate and graduate majors.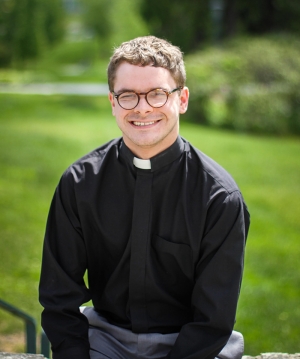 Tags: