Tricia Treacy, assistant professor of graphic design in Appalachian State University's Department of Art, will attend the American Academy in Rome as part of a six-month design fellowship beginning this fall. Just 30 artists and scholars nationwide receive this competitive award annually.
Treacy, who will travel to Rome in September, is planning to focus on her research and spend more time in the studio. Specifically, she'll concentrate on developing printed works of art and a conceptual series of hybrid digital publications.
"The experimental publication series will be highly collaborative and disseminate content from the dialogues of the fellows in all disciplines at the academy," she stated. "Hopefully, the content will be a curious intersection of topics and experiments."
She will also continue to mentor several graphic design students at Appalachian remotely, including one student who will support her work in Rome. Senior graphic design major Matt Frizzell of Longwood, Florida will assist Treacy in creating the series of hybrid digital publications as part of his capstone course.
The American Academy in Rome's mission is to "support innovative artists, writers and scholars living and working together in a dynamic international community." The academy provides a chance for American artists and scholars to experience the "richness of Rome's artistic and cultural legacy and its power to stimulate creative thinking."
Clifton Meador, chair of the Department of Art, is thrilled that she will have the opportunity to expand her practice during the fellowship.
"Professor Treacy is an outstanding collaborator. Her experimental design practice focuses on creative research, and she shares that commitment with her students, who often become contributors to her investigations," he commented. "This fellowship is recognition of the intensity and excellence of her work."
Treacy is most excited to have quality time to work and collaborate with fellows in other disciplines, ranging from architecture and historic preservation and conservation to literature, musical composition and visual arts, among others. She is also eager to use the academy's extensive library.
"I plan to start each day with time researching before I head to my studio," she remarked. "I'm looking forward to getting lost in research, writing and testing new methods to make and collaborate."
About the Department of Art
One of seven departments housed in the College of Fine and Applied Arts, the Department of Art at Appalachian State University prepares students to explore art, identity, expression and creative problem-solving while challenging them to go beyond their previous limits by discovering new connections to culture. The department offers degrees in art and visual culture, art education, graphic design, studio art, commercial photography and graphic arts and imaging technology, with minors in art history, studio art, commercial photography and graphic arts and imaging technology.
About Appalachian State University
Appalachian State University, in North Carolina's Blue Ridge Mountains, prepares students to lead purposeful lives as global citizens who understand and engage their responsibilities in creating a sustainable future for all. The transformational Appalachian experience promotes a spirit of inclusion that brings people together in inspiring ways to acquire and create knowledge, to grow holistically, to act with passion and determination, and embrace diversity and difference. As one of 17 campuses in the University of North Carolina system, Appalachian enrolls about 18,000 students, has a low student-to-faculty ratio and offers more than 150 undergraduate and graduate majors.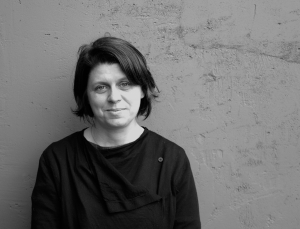 Tags: