BOONE, N.C. – Nina Mastandrea, a 2015 graduate of Appalachian State University's Department of Communication in the College of Fine and Applied Arts, has won second place in the North Carolina Press Association (NCPA) Best News Feature 2016 contest. She was recognized in a ceremony on March 9 at NCPA's Raleigh headquarters. Mastandrea's winning feature focused on a homeless man, Eddie Steele, and the relationship he built with members of Statesville's First Baptist Church and several good Samaritans throughout his adult life.
Mastandrea, who was a reporter for the Statesville Record & Landmark at the time of her feature submission to NCPA, was intrigued by the opportunity to write an in-depth piece on Steele as opposed to the more immediate news she was accustomed to drafting. Another Record & Landmark reporter, Jonathan Weaver, brought the story to her attention and as her unofficial mentor, provided guidance, feedback and encouragement.
"This was really a human interest story about a community coming together," she shared. "In talking with members of First Baptist and Eddie's family, I realized that so many stories fly under the radar. This was really a lifelong story with so many colors – I had to write it."
With Weaver's encouragement, Mastandrea sent the piece to Dave Ibach, the paper's editor-in-chief, for submission to the contest in August. She then put it out of her mind.
"When I got a text from Jonathan that I won second place back in November, I was in shock," she said. "I've always wanted to receive an NCPA award."
Mastandrea of Mooresville started writing for her high school newspaper and continued to write as a journalism major at Appalachian. While in school, she wrote for The Appalachian, the university's student-run paper, and ran cross country. She credits several of her professors with preparing her to succeed in the working world.
"Dr. Gates, Dr. Perreault, Dr. Edy and Dr. Holman were such passionate teachers. They were tough as well," she said. "They had a sink-or-swim mentality when it came to teaching."
Now, she works as a content manager at Lees-McRae College in Banner Elk and is excited to move forward with a career in the education field. "Writing puts you in a teaching position, and journalism encourages you to become a jack-of-all-trades," she said. "If you are curious about everything, become a writer."
She also encourages all current students to cherish anyone who is helping to make them better writers, whether they are colleagues, fellow students, professors or mentors. "It's those senior writers that mentor who are the gems in the field," she said. "Be humble, take advice and learn what you can."
About the Department of Communication
One of seven departments housed in the College of Fine and Applied Arts, the Department of Communication at Appalachian State University focuses on preparing students to succeed in the varied fields within the communication industry. The department offers five majors – advertising, communication studies, electronic media/broadcasting, journalism and public relations – and a minor in communication studies. Graduates work in a wide range of positions in media, corporate, agency, government and nonprofit organizations.
About Appalachian State University
Appalachian State University, in North Carolina's Blue Ridge Mountains, prepares students to lead purposeful lives as global citizens who understand and engage their responsibilities in creating a sustainable future for all. The transformational Appalachian experience promotes a spirit of inclusion that brings people together in inspiring ways to acquire and create knowledge, to grow holistically, to act with passion and determination, and embrace diversity and difference. As one of 17 campuses in the University of North Carolina system, Appalachian enrolls about 18,000 students, has a low student-to-faculty ratio and offers more than 150 undergraduate and graduate majors.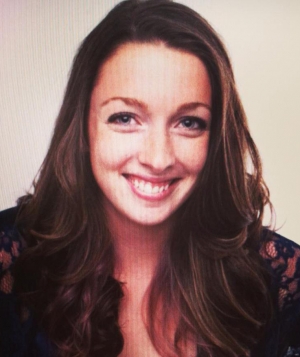 Tags: