Appalachian State senior Emma Kostick won a poster design competition through the Print and Graphics Scholarship Foundation. Kostick's poster will be used as an advertisement for scholarships in the upcoming year, and Kostick also received a cash prize of $500.
"I was so excited when I found out that I won the contest," Kostick said.
At the time the winner was decided, Kostick was on a cruise with her boyfriend and his family. She didn't have cell service, so the Print and Graphics Scholarship Foundation contacted Kostick's mother to inform her that Kostick won the contest.
"So as soon as I made it back to land with cell service, I got the text and I was incredibly excited," Kostick said. "It was really the confidence boost I needed amidst the start of my internship in this field."
When Kostick was brainstorming ideas for her poster, she knew that she wanted to make something out of the box.
"I wasn't sure what that looked like for a while until I started thinking about things that applied to school or scholarships," Kostick said. "This led to my idea of a notepad and the rest simply fell into place."
Aside from brainstorming and sketching, Kostick spent about two-three hours making her poster.
"I didn't do much revising, because I feel this design was pretty straight forward," Kostick said. "I knew exactly how I wanted it to look and where I wanted all the required pieces to go."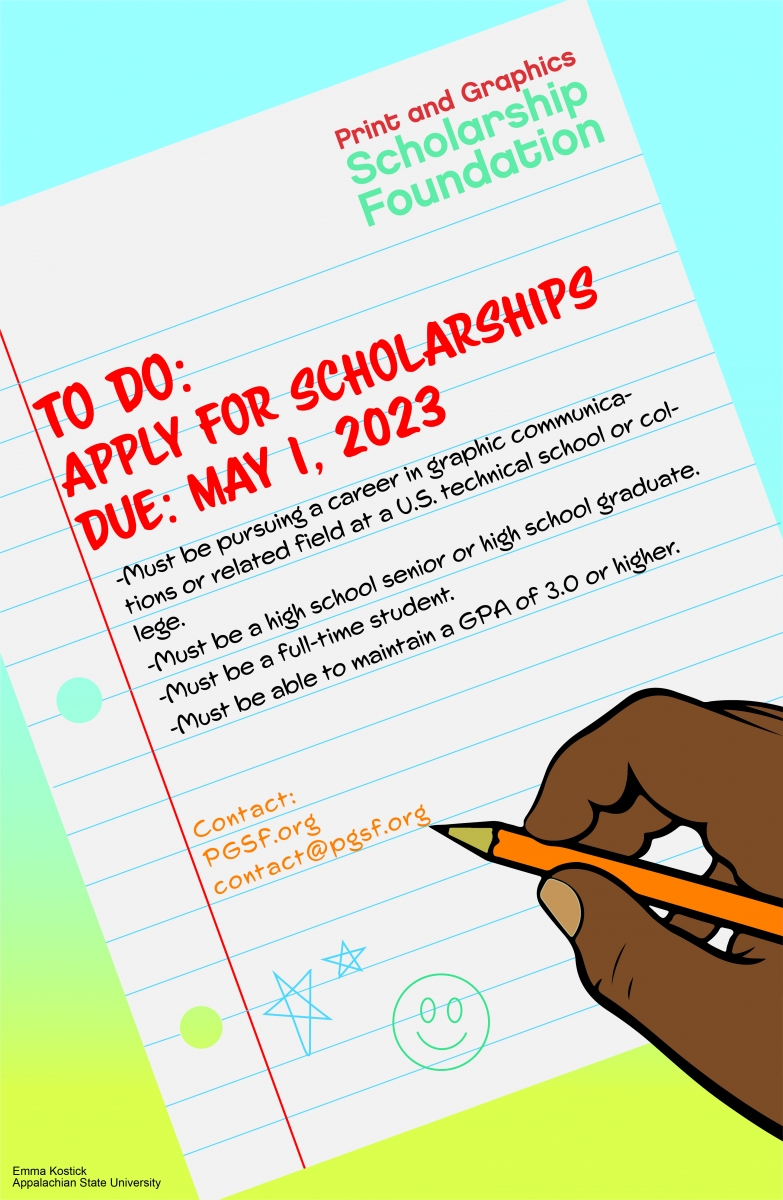 Emma Kostick's Poster Design
Kostick's poster was printed at the 2022 America's Print Show in Ohio where marketers, publishers, and designers come together to celebrate the art of print. Kostick is currently a senior majoring in Graphic Communications Management in the Department of Art.
The Print and Graphics Scholarship Foundation (PGSF) is a non-profit organization that provides scholarships to students in the graphic communications field. Kostick won the full-time student poster contest, but PGSF also has a part-time student poster contest, and a t-shirt contest.
For more information about PGSF and its contests, click here.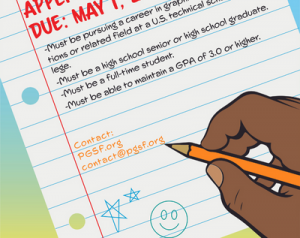 Tags: