App State students Alli Lackey and Jasmine McElroy recently won the 2022 PAVE Frito Lay Student Design Challenge by designing a point of purchase display for Frito-Lay branded snacks like Lays, Tostitos, Doritos, and Cheetos.
According to Michael Rall, Associate Professor of Industrial Design, the purpose of the challenge was for the students to create a point of purchase for a national brand, while working within a strict set of guidelines. In addition to identifying a unique and compelling local theme, the students also had to consider the materials (Corrugated Cardboard) and manufacturing of the display.
Rall said the following about Lackey and McElroy's work:
"It was fantastic to have two students win the PAVE Frito-Lay Student Design Challenge. This competition was another opportunity to show our students the many different career paths within Industrial Design and the creation of Point of Purchase Displays play an integral part of the retail landscape. I am grateful to Brian Davies, Chairperson of Applied Design, and all of the Interior Design faculty who have competed and won numerous PAVE competitions in the past for setting the stage for the Industrial Design program to have an opportunity to participate in this PAVE challenge."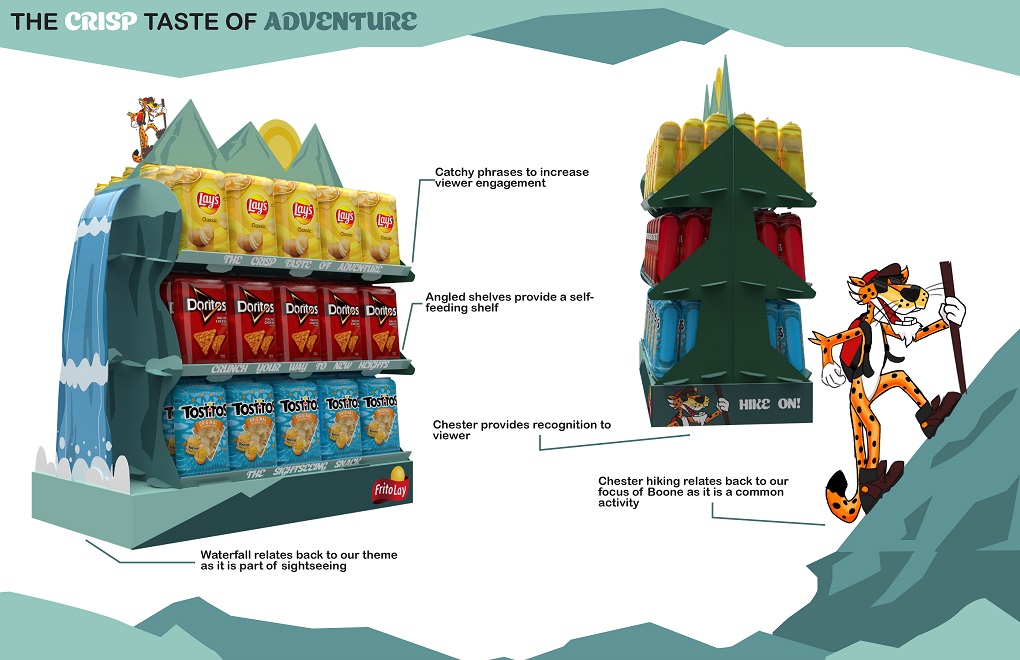 Students worked through the project as part of the Industrial Design Studio class (IND 2701). Working in teams, students presented multiple iterations for each phase of the projected, culminating in 1/4 scale models and realistic renderings.
Lackey and McElroy worked as a team on the project, which covered 5 weeks. Jasmine McElroy said the following about the challenge:
"It was exciting for us to find out that we won the competition as well as having the experience to go to Chicago and network. We honestly didn't expect it to happen due to the amount of complications we had during the design process. We went through a great amount of iterations and continued to follow the process that our professor Michael Rall set out for us. The finalizing of the design was a little harder process since I was in the hospital for shattering my elbow, but in the end, we still had a final product that we loved. Overall, it was a great experience that gave us a taste of what the real world was like in the design field. We were able to connect with designers that were in the Point of Purchase field and got a better understanding of the day-to-day life was like in that career."
According to Rall, the students received an all-expenses paid trip to Chicago, Ill., where they attended Path to Purchase Institute Live October 18-20. During the tradeshow, the students were active at the PAVE booth and took part in a Panel Discussion about their design process.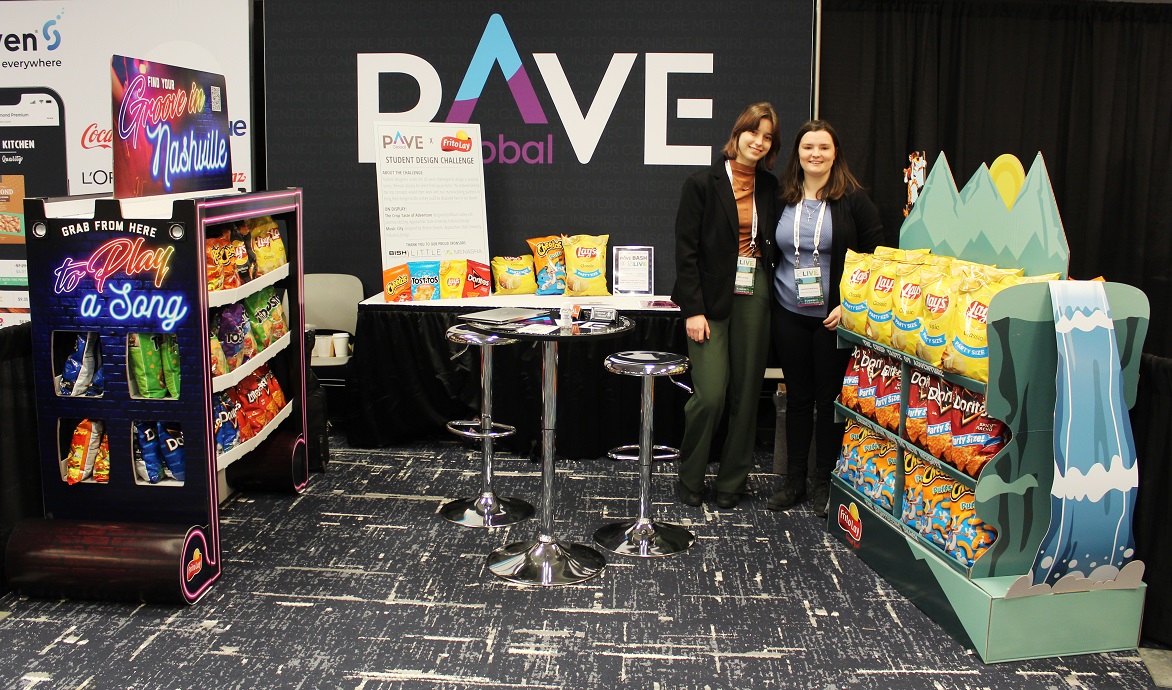 -