Over the last four years, App State professor Cameron Van Dyke has embarked on an incredible journey of design and sustainability by creating a small community of tiny homes about 12 minutes from campus.
The first of these micro dwellings was built in Michigan in 2018 and wheeled to its current location. Van Dyke has lived in this house with his wife Rachael for four years, but instead of calling it quits after one tiny home, Van Dyke has built two more with the help of App State students. Students now live in those dwellings as part of the project.
"The whole point of this project is to learn how to push our perceptions of housing," Van Dyke said. "We live completely off the grid, so it's eye-opening for students. Students must learn how to do things like manage their firewood supply, collect rainwater, and monitor their electric use."
Van Dyke teaches model making and upper-level design studios in the Department of Applied Design at App State. He also has a background in construction, and he puts these experiences to good use. Each home on the site is an exercise in design. These homes are extremely energy efficient, have high material performance, and are designed with multi use flexibility in mind. According to Van Dyke, that's what micro architecture is all about.
For example, in the winter the dwellings are heated using a small wood stove, which is surrounded by concrete blocks. The blocks store heat when the stove is in use and then that heat is released during the night. Water is also stored in large plastic drums above the stove. Like the concrete blocks, this water stores heat and slowly releases it to the rest of the home.
"This is all an exercise in thermodynamics," Van Dyke said. "In the winter, we'll heat up the wood stove and cook breakfast on it, and I'll load it up for the day. By mid-day, it'll be 80 degrees in here, but by the time I get home from school, it'll be 70, and it'll stay around 65 through the night. It's all about planning to store heat."
Another home on the site is called "the Chocolate House," due to its brown color. Like the other tiny homes on the site, the Chocolate house is on wheels, and is tethered to nearby trees with rachet straps. The straps serve to secure the building in place, because these buildings are light enough to be moved by strong winds. Like everything else, the straps have a secondary function: they serve as makeshift handrails when traversing the wild landscape around the home.
The site also features a community garden and a large solar array. The photovoltaic system provides the site with a small amount of power, about one kilowatt per day per dwelling. This is just enough to power a small refrigerator, LED lights, and to charge laptops and phones. Last year, a student was running amplifiers while playing music, and he accidentally depleted their electricity.
Living at the site is very affordable to for students. Rather than paying rent, students pay a small contribution that helps fund the project, but living this way has a learning curve. "What we learn from being on the site is that there is a tradeoff between money and time," Van Dyke said.
"It's more affordable from a cash standpoint, but you have to manage firewood, you have to collect water, you have to plan what you're doing, and all of that takes time and hard work."
So why build tiny homes in the first place? For Van Dyke, these small dwellings serve three purposes: experimentation, experience, and education. This is an experiment to see how new sustainable homes can be built, but it's also an experience for students who live at the site.
The homes also serve as an educational outreach program. Every year, Van Dyke brings his students to see the site but and also hosts other visitors coming to learn more about sustainability. Van Dyke says he doesn't want to be preachy or moralistic; he wants to lead by example and demonstrate how people can live affordably, and sustainably, and joyfully.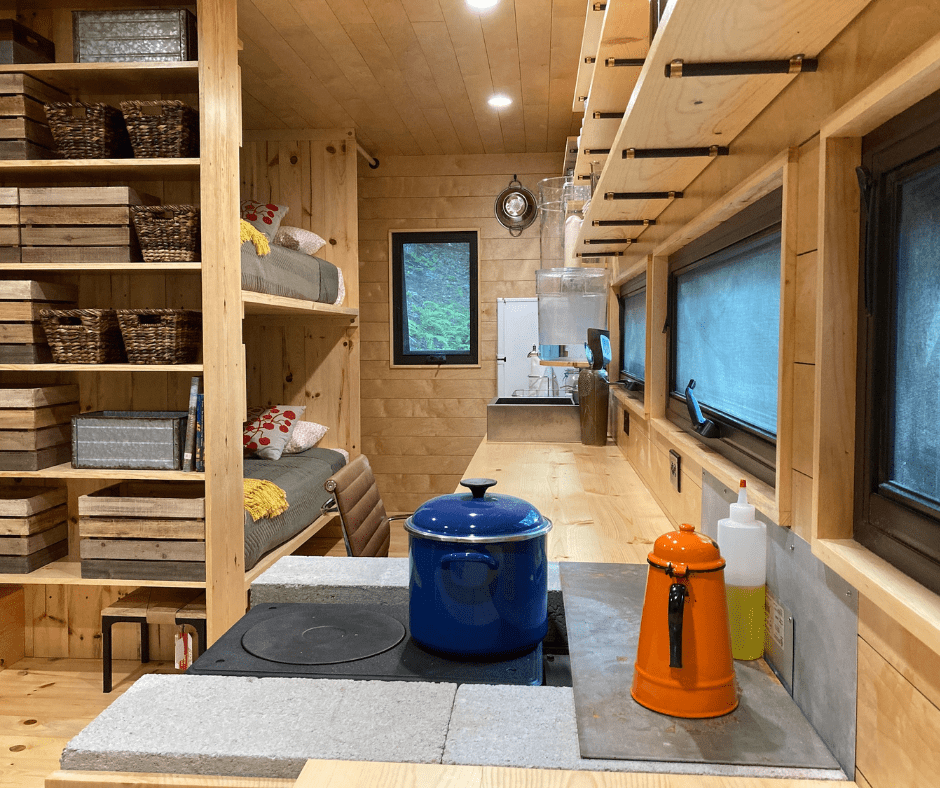 This photo shows the inside of a sustainable home built by Cameron Van Dyke.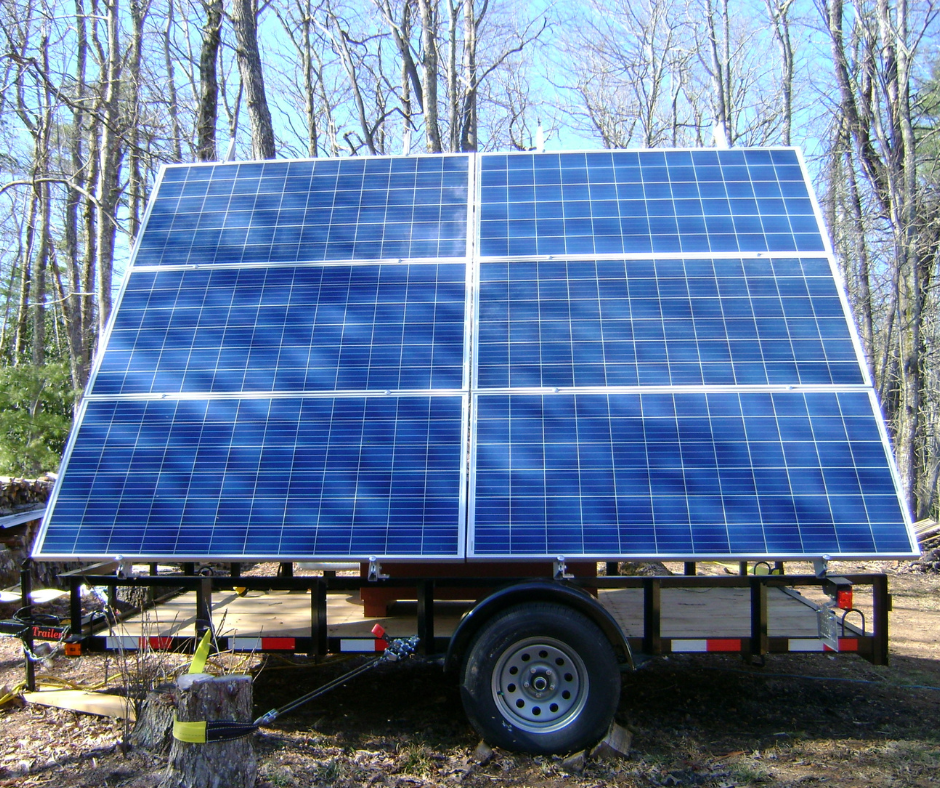 This photo shows the solar panel that provides power to the sustainable housing community.