*Due to the potential weather this weekend, we have postponed "Movies by Movers" by one week with one change in location. The correct information is listed below.*
For the fourth year in a row, the American Dance Festival's "Movies by Movers" film festival kicks off the Appalachian State University Department of Theatre and Dance's fall season September 20–22. As part of the festival, films selected from international submissions will be shown at the Turchin Center for Visual Arts and Varsity Gym on the university campus. Admission is free of charge, but donations for dance scholarships will be gratefully accepted at each venue.
"Movies by Movers" is an annual festival of films dedicated to the celebration of the conversation between the body and the camera. It showcases collaboration between the ephemeral art of live movement and the perpetual nature of film. Students, emerging artists, seasoned professionals — even those who would not consider themselves artists but have great ideas — find room on the festival's screens to share their craft.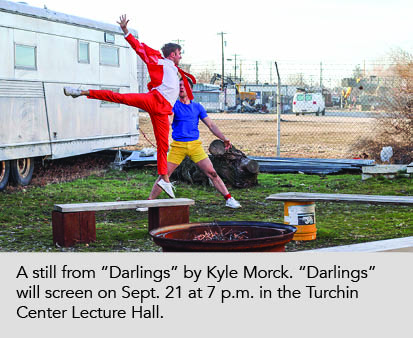 Founded nine years ago by Cara Hagan, assistant professor of dance studies at Appalachian, "Movies by Movers" merged with the American Dance Festival's (ADF) International Screendance Festival in 2016. This year, just 40 of the more than 200 submissions were selected for screening.
"As is the case with prior iterations of the festival, the lineup is special for a multitude of reasons," shared Hagan. "Each year, films submitted from around the world are considered and, as the curator for this program, it is my pleasure to watch and enjoy each and every one. It is through the submission and viewing process that the screenings are created — or rather, that the screenings emerge."
Hagan says that one of her greatest pleasures as a curator of screendance is allowing the work to speak for itself, and for the conversation around the work to begin with listening to how the work wants to be presented.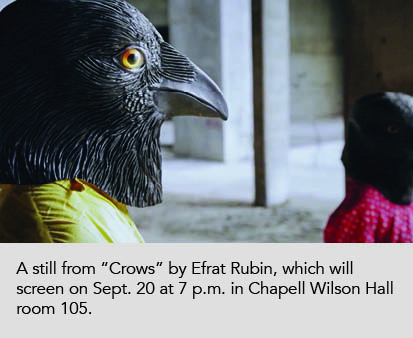 "Often in the viewing process, a few films will jump out at me and say, 'We have something to say. Put us together and let the dialogue begin!'"
She believes that a few themes have come through loud and clear, saying a lot about where our minds are, in the collective, both creatively and socially.
"In particular, there are films that tackle women's issues across the world, that question our relationships to technology and feed our need for contemplative space. Of course, there are also films which offer us pure joy, help us wrestle with what it means to be an artist and give us opportunities to reframe our perceptions and expectations around what art is and can be," she shared.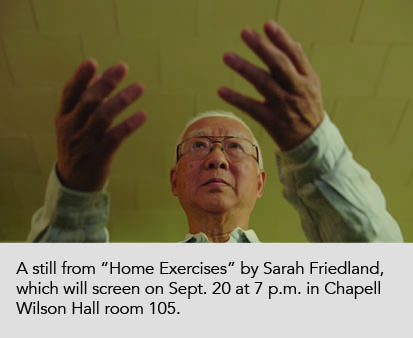 For a complete description of each film and for more information about "Movies by Movers," visit http://theatreanddance.appstate.edu and click on "Performances."
About the Department of Theatre and Dance
The Department of Theatre and Dance is housed in Appalachian's College of Fine and Applied Arts. Its mission is to facilitate transformative experiences for students and the public, which cultivate compassionate, creative and collaborative communities through theatre and dance. The department also values the opportunity to offer coursework for integrated learning through the arts to the general university student population. Vital to the support of this mission is a dynamic co-curricular production program that provides exemplary theatre and dance experiences to departmental students, the university community and the region. The departmental philosophy is to support the university's liberal arts environment through a balanced and integrated emphasis on teaching, creative activity, scholarship and service.
About Appalachian State University

Appalachian State University, in North Carolina's Blue Ridge Mountains, prepares students to lead purposeful lives as global citizens who understand and engage their responsibilities in creating a sustainable future for all. The transformational Appalachian experience promotes a spirit of inclusion that brings people together in inspiring ways to acquire and create knowledge, to grow holistically, to act with passion and determination, and embrace diversity and difference. As one of 17 campuses in the University of North Carolina system, Appalachian enrolls about 18,000 students, has a low faculty-to-student ratio and offers more than 150 undergraduate and graduate majors.
###
Media Contact:
Keith Martin
828-608-2755
MartinKT1@appstate.edu
2018 "Movies by Movers" Schedule
Student Films (Sept. 20, 2 p.m., Varsity Gym 208):
"First Dance," by Jingqiu Guan – 56 seconds (USA)
"Recharge," by Jade Robertson – 3 minutes, 24 seconds (USA)
"Chatter," by Hannah Weber – 4 minutes, 18 seconds (USA)
"The Invisible Man," by Francesca Mirabella – 4 minutes, 48 seconds (USA)
"Maja," by Laura Mielczarek – 11 minutes, 50 seconds (Poland)
"Always and Forever," by Natascha Vavrina – 7 minutes, 9 seconds (Switzerland)
"Some Body," by Francesco Puppini and Matteo Palmas – 2 minutes, 38 seconds (UK)
"Nasty Woman," by Hayleyann Evers – 4 minutes, 25 seconds (USA)
"Behind Barres," by Sophia Bender – 12 minutes, 13 seconds (Australia)
"Where do you Stand in the Military Industrial Complex?," by Jack Ironstone – 7 minutes, 35 seconds (USA)
"Body Map," by Candace Thompson – 9 minutes (USA)
Family Dynamics (Sept. 20, 7 p.m., Chapell Wilson Hall, room 105):
"Initiation," by Iwona Pasińska – 18 minutes (Poland)
"Pilgrimage," by Marlene Millar – 10 minutes, 47 seconds (Canada)
"Crows," by Efrat Rubin – 15 minutes (Israel)
"Home Exercises," by Sarah Friedland – 22 minutes (USA)
Something for Everyone (Sept. 21, 7 p.m., Turchin Center Lecture Hall):
"Little Things," by Sami Hokkanen – 1 minute, 5 seconds (Finland)
"Stopgap in Stop Motion," by Stephen Featherstone – 4 minutes, 40 seconds (UK)
"Ground Fine," by Sharon Leahy – 4 minutes, 32 seconds (USA)
"Hat in Love," by Misato Inoue – 1 minute, 38 seconds (Japan/Switzerland)
"Querencia," by Sarah Wilcoxon – 7 minutes (USA)
"Women in Cities," by Rosie Trump – 2 minutes, 24 seconds (USA)
"Objective Romance," by Tomer Zirkilevich and Juan Enrique Vilz – 8 minutes (Germany)
"Sacred/Profane," by Peter Sparling – 4 minutes (USA)
"RETA," by Jonathan Pfundstein and Cailtin Swett – 9 minutes, 42 seconds (USA)
"Impetu's: Flamenco's Driving Force," by Lulo Rivera – 5 minutes, 7 seconds (USA)
"Darlings," by Kyle Morck – 4 minutes (USA)
"Six Solos," by Simon Fildes – 6 minutes, 30 seconds (UK)
"Lil Buck with Icons of Modern Art," by Andrew Margetson – 4 minutes (USA)
"Ghost Story," by Sarah Elgart – 7 minutes, 33 seconds (USA)
Challenging the Status Quo (Sept. 22, 7 p.m., Turchin Center Lecture Hall):
"The Dérive," by Tanin Torabi – 7 minutes, 39 seconds (Iran)
"Shoe Horn/Office," by Ingrid Nachstern – 10 minutes (Ireland)
"Luna," by Chelsea Bonosky and Justin Ervin – 10 minutes (USA)
"Are You Holding Me, Or Am I Holding You?," by Cesar Brodermann – 11 minutes, 47 seconds (Mexico/USA)
"Black Stains," by Tiffany Rhynard – 13 minutes, 27 seconds (USA)
"No More Beautiful Dances," by Anabella Lenzu – 3 minutes, 31 seconds (USA)
"Floating Chronologies," by Mary Fitzgerald – 7 minutes (USA)
"Wrecked Pulse," by Pelle Hybbinette – 8 minutes (Sweden)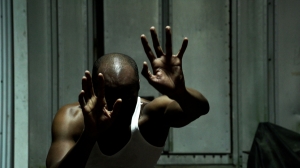 Tags: