The Appalachian State University Department of Theatre and Dance is hosting a week-long residency by international artists Aniruddha Knight and Ensemble, including a one-night-only performance at 7 p.m. on Wednesday, November 8 in the Valborg Theatre on the university campus. Solo dancer Aniruddha Knight and three accompanists will offer a concert of a unique hereditary style and repertoire of the South Indian music and dance practice known as bharata natyam. Ticket prices are $5 and available in person from the Valborg Theatre and Schaefer Center box offices, by phone each weekday from 10 a.m. to 5 p.m. by calling toll-free 800-841-ARTS (2787), or online via the department website at www.theatreanddance.appstate.edu.
Several residency events are free of charge and open to the general public. Knight is presenting an on-campus lecture at 6 p.m. on Tuesday, November 7 in I.G. Greer auditorium, and hosting a community event at Neighborhood Yoga of Boone at 6 p.m. on Saturday, November 11. Knight and his ensemble will perform and lead a discussion at Boone Unitarian Universalist Fellowship at 9:30 and 11 a.m. on Sunday, November 12. For information about these events, visit http://www.neighborhoodyoga.net or http://www.buuf.net.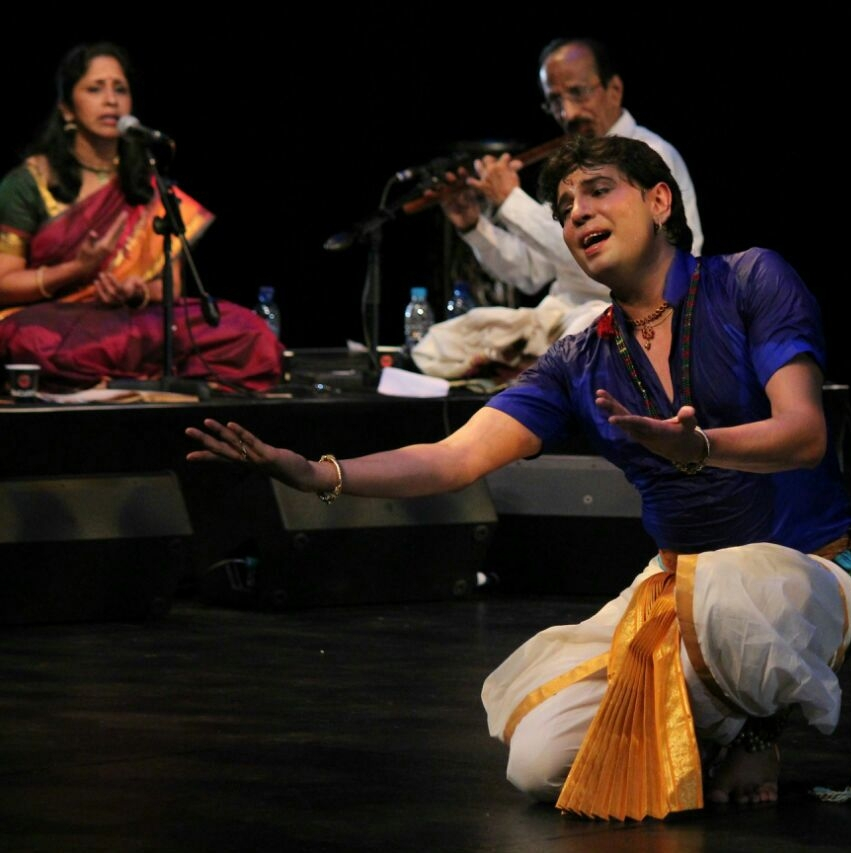 Knight is a ninth generation descendant of a 200-year-old family of dancers and musicians, and the grandson of celebrated Indian dancer Balasaraswati, well-known for her interpretation of bharata natyam, a classical dance style that originated in the South Indian state of Tamil Nadu. Her artistry made this style of dancing well-known in different parts of India and all over the world. In his concert work, Knight represents the sole surviving example of a continuous family practice of music and dance once almost exclusively performed by a traditional matrilineal community of performing artists in South India.
Residency Coordinator and Associate Professor of Dance Studies Emily Daughtridge traveled to India to arrange the seven-day event and construct a series of interactive and informative sessions led by Knight and his ensemble. Daughtridge says, "Ani is straddling the different ideas of gender expectations in dance. He is someone who appreciates the sacred nature of this traditional form, but realizes if you don't allow a tradition to evolve, it will eventually lose its viability and cease to exist. He is very interested in how we make traditions sustainable in an ever-contemporizing society."
According to Daughtridge, Knight is a revolutionary teacher, performer, and activist. "He's a guru of dance, and helps to teach rhythm, beats, and chants of the art form. Many of his students are young women from socio-economic backgrounds that otherwise wouldn't have access to that part of their culture." Daughtridge believes that these efforts perpetuate a long-standing tradition and make the art form more sustainable.
Knight has performed for the last quarter century in numerous U. S. venues, including Jacob's Pillow, American Dance Festival, the Center for World Music and World Music Institute, and several universities. In 2005, Bala Music and Dance presented Aniruddha Knight and Ensemble in a six-state American tour with support from the National Endowment for the Arts. In addition to their work in the United States, Knight and his ensemble perform regularly throughout India.
Support for this extended residency has been generously provided by the North Carolina Arts Council; Appalachian's College of Fine and Applied Arts, Department of Theatre and Dance, Hayes School of Music, Department of Anthropology, Department of Cultural, Gender, and Global Studies, the Global Learning Quality Enhancement Plan (QEP) program, featuring, "A World of Opportunities for Appalachian Students, as well as other departments and campus organizations; as well as Neighborhood Yoga, Boone Unitarian Universalist Fellowship, and Mint Indian Cuisine.
Tickets to the public performance are only $5 and are available in person at the Schaefer Center for the Performing Arts box office Monday through Friday from 9 a.m. to 5 p.m., by phone at 828-262-4046, from the Valborg Theatre Box Office Monday through Friday from 1 to 5 p.m., and online at www.theatreanddance.appstate.edu.
The Valborg Theatre is a 334-seat modified thrust performance venue located on campus at the north side of Chapell Wilson Hall on Howard Street in Boone. The theatre entrance faces the back of the Turchin Center for the Visual Arts on King Street. Parking is available after 5 p.m. on campus in faculty/staff lots and after 5:30 p.m. in the College Street parking deck near Belk Library and Information Commons.
About the Department of Theatre and Dance
The Department of Theatre and Dance is one of seven departments housed in Appalachian's College of Fine and Applied Arts. Its mission is to facilitate transformative experiences for students and the public, which cultivate compassionate, creative and collaborative communities through theatre and dance. The department also offers coursework for integrated learning through the arts to the general university student population. Its dynamic co-curricular production program provides exemplary theatre and dance experiences to departmental students, the university community and the region.
About Appalachian State University
Appalachian State University, in North Carolina's Blue Ridge Mountains, prepares students to lead purposeful lives as global citizens who understand and engage their responsibilities in creating a sustainable future for all. The transformational Appalachian experience promotes a spirit of inclusion that brings people together in inspiring ways to acquire and create knowledge, to grow holistically, to act with passion and determination, and embrace diversity and difference. As one of 17 campuses in the University of North Carolina system, Appalachian enrolls about 18,000 students, has a low student-to-faculty ratio and offers more than 150 undergraduate and graduate majors.
MEDIA CONTACT:
Keith Martin
(828)-262-8179
Martinkt1@appstate.edu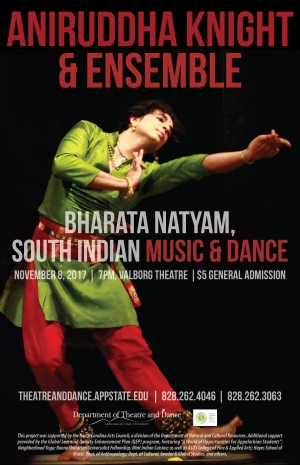 Tags: