Interim Dean Janice T. Pope. PhD Congratulates Grads
Congratulations to YOU, our graduates from the College of Fine and Applied Arts!
Although we may have started to overuse the word "resiliency," it's hard to think of a better word to describe you, the Class of 2020. You have been resilient your entire lives, being born into a world that underwent 9/11 and now graduating during a global pandemic that has again changed our world entirely. Because of all of this, I have confidence in each of you—that you will go out and change the world we live in for the better.
On behalf of our college, I want you to know that we - all of your professors and university staff - wish you every success. We hope you'll come home to Appalachian State to see us again so we can celebrate your continuing accomplishments.
Be well. Be kind. Create a better world wherever you go.
Janice T. Pope, PhD
Interim Dean, College of Fine and Applied Arts
Student Undergraduate Speaker Sope Kahn
Sope Kahn
B.F.A. Art Education, B.A. Gender, Women's and Sexuality Studies
Spending a summer teaching collaborative portraiture to people in prison. Presenting the link between feminist materialisms and clay at regional women's studies conferences. Traveling to South Africa, and studying abroad in Paris. Creating a podcast of Jewish children's holiday music with explanations of their origins.
Appalachian State University graduating senior Sope Kahn's college experiences have been anything but ordinary.
Graduate Student Speaker Aaron Bradshaw
Aaron Bradshaw
M.S., Technology; B.S. in Sustainable Development
My name is Aaron Bradshaw and I grew up in Greenville, North Carolina. As a kid, I enjoyed spending my time in the treehouse behind my grandparents' home. Trees have always meant a great deal to me; each of them seems to hold some ancient wisdom that humans cannot grasp. The symbiosis between trees and other species is arguably one of the most beautiful relationships witnessed on the planet. This affinity for the natural world is what drives me; I feel that it is my greatest obligation to protect our home, Earth.
This path was made clear after presenting a research project on mountain top removal during an Environmental Biology course when I was a community college student. In August 2013, I moved to Boone to complete my Associate in Arts degree.
Junior Marshals
Jami Pierce
Elaine Mansure
Kayla McDougle
Isaac Wood
Tessa Cesare
Andrew Pardue
Seth Perry-Hanson
Camryn Collier
Connor Beatty
Samuel Flynn
Grayson Rice
Krista Runion
Kaiden Smith
Lachlan James
Mitchell Jordan
McKenna Maltzahn
Carrie Metzler
Jori Durham
Olivia Forish
Ronald Kitchings
Sarea Kelly
Mace Bearer Raymond S. Sinclair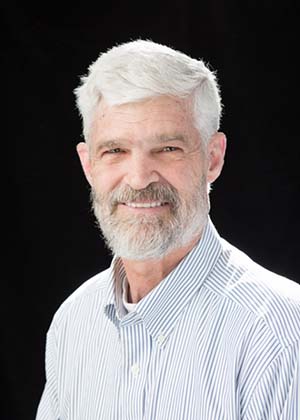 Raymond Sinclair has more than 40 years of experience in the construction industry. After high school, Sinclair joined the Laborers International Union of North America and spent two years as an assistant field engineer on commercial and industrial facilities. Sinclair worked in commercial construction as a member of the United Brotherhood of Carpenters & Joiners and the International Association of Bridge, Structural, Ornamental and Reinforcing Iron Workers Union; he also worked in residential construction as a carpenter. Upon relocating to Boone, Sinclair earned a BS in Industrial Technology from Appalachian State and formed Sinclair Builders, Inc., as a licensed general contractor.
He spent the next 25 years building custom residential projects. Sinclair then pursued and earned a MS in Appropriate Technology and began teaching in the Building Science program, where his wealth of professional experience has assisted the development of countless undergraduate students.
College of Fine and Applied Arts Banner Carriers
University Banner Carrier
Dr. Nina-Jo Moore, Assistant Chair, Department of Communication
College Banner Carrier
Dr. Janice T. Pope, Interim Dean
Department Banner Carriers
Brian F. Davies, Chair, Applied Design
Dr. Jim Toub, Chair, Department of Art
Dr. Scott M. Welsh, Interim Chair, Department of Communication
Lt. Col. Christopher P. Kleman, Professor, Military Science and Leadership
Dr. Richard Rheingans, Chair, Sustainable Development
Dr. Brian Raichle, Chair, Sustainable Technology and the Built Environment
Dr. Ray Miller, Interim Chair, Theatre and Dance